If you want to skyrocket your Instagram engagement and following, Instagram bots are one of your best bets.
They can perform all of the tedious tasks while you can focus on serving up high-quality content to your followers.
However, Gram wants to make sure real users are having real interaction, so it's been cracking down on bots big time.
That is not to say that Instagram bots are dead – you just have to know where to look for them!
I've tried the most popular ones to separate the wheat from the chaff and recommend those that will indeed help.
Before We Begin: What Is An Instagram Bot?
Achieving success on Instagram demands that you produce engaging and top-notch content all the time AND keep your followers entertained and interact with them.
Sounds like mission impossible?
That's why Instagram bots perform actions on your behalf and help you with that part of the deal. All that is left for you is to put out valuable content and regularly post.
The actions that an Instagram bot usually automates are:
Like
Follow/unfollow
View (stories and videos)
Comment
Send DMs
In other words, it interacts with other users who will then presumably get back to you. For this strategy to be efficient, Instagram bots also have to employ audience targeting so that people who come to your profile stay because they are interested in what you have to offer.
However, this is easier said than done.
Instagram has polished its bot-detecting algorithm, and bots that are too aggressive can cause three types of restrictions on your profile:
Action-block
Shadowban
Suspension (permanent ban)
While the latter is the most severe and the former two are temporary, none of them is fun. That's why you ought to carefully choose which bots to trust. I'll aid you in that with the list below!
Best Instagram Bots Tested Out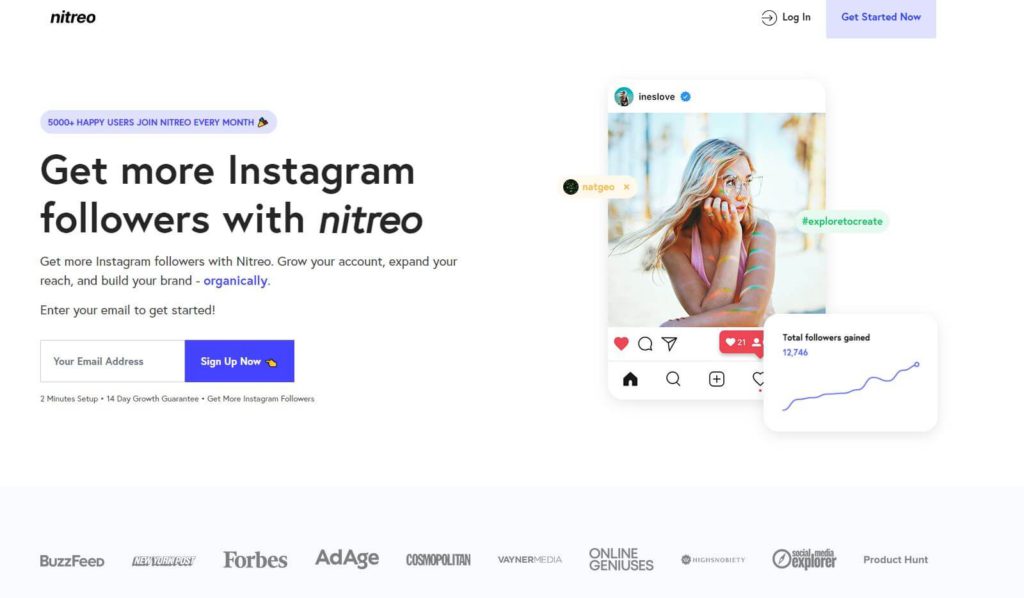 Our Rating: 4.6
Nitreo vaulted past many other Instagram bots because it uses a knowledgeable account manager that helps grow your account. Combined with partial automation, it will steadily increase your follower count.
But the key here is that it does it organically.
In other words, it manages to bring a highly targeted audience to your account. More importantly, the followers you get are real and genuine accounts.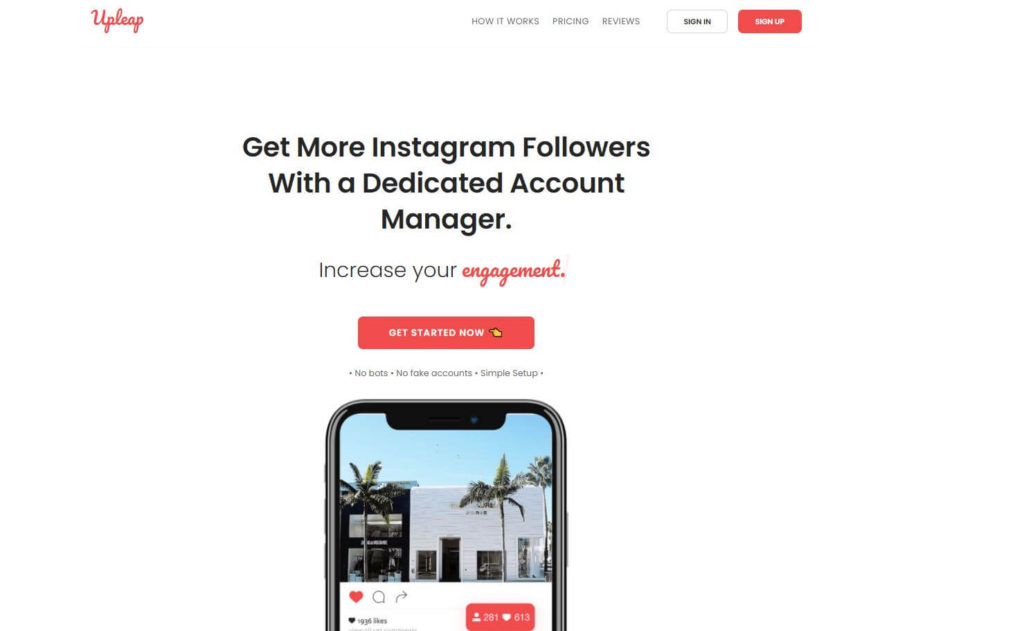 Our Rating: 4.3
The quest for high-quality Instagram bots that are at the same time organic growth services has led me to Upleap.
This service provides you with your personal account manager that keeps track of your goals while growing your account. Most of the followers you'll get are from your niche, and they will stay on your profile.
On top of it, I liked the sleek interface and intuitive dashboard. It's always a bonus when a company values its users' experience!
Our Rating: 4
Kenji is arguably one of the safest bots you'll find out there. I'm not sure how they manage it without the human factor involved, but it can probably be ascribed to the AI (artificial intelligence) technology they use.
It allows the bot to mimic human behavior and interact with your target audience in a natural way.
Kenji has to be downloaded on your PC in order to be used, so that's something to keep in mind. I wouldn't deem it a deal-breaker, though, when we consider the positives.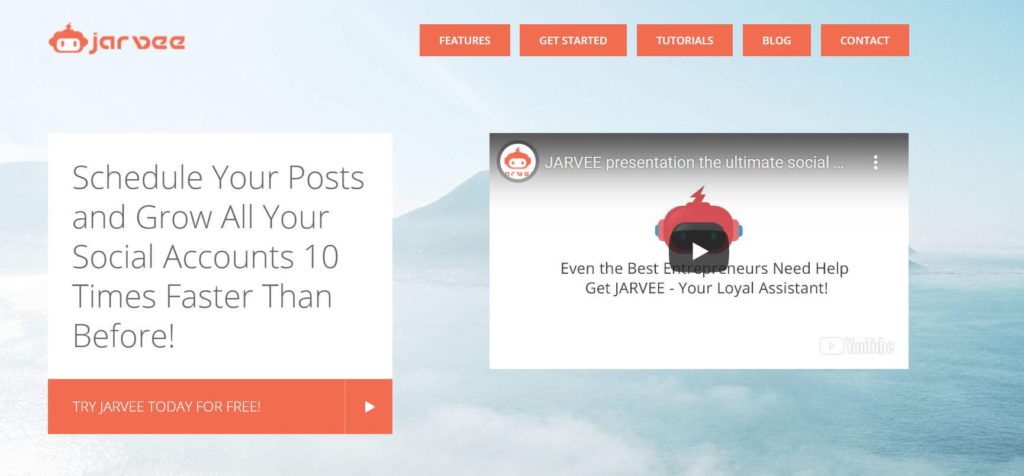 Our Rating: 3.5
Jarvee is another bot that works and probably will not jeopardize your account.
Why do I say "probably"?
Well, it won't alert Instagram until you overdo it. But then again, you need to keep track of how often you use the bot and don't get too excited when you see your follower number growing.
That said, Jarvee is quite difficult to set up, so you can easily get distracted and thus put your account at risk.
Our Rating: 2.9
A year ago, I'd definitely recommend Instazood. It was a good Instagram bot that could provide steady growth.
However, its services have deteriorated, and nowadays the same cannot be said. It often stops working and interacting with other users.
Their tactic seems to be switching to a TikTok bot that they now offer, and I can honestly say it's a shame they gave up on the Instagram one.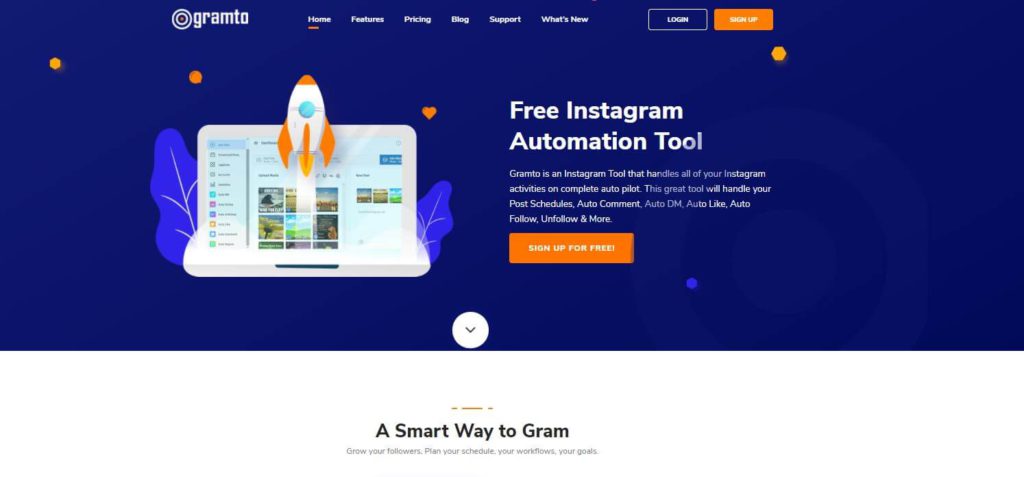 Our Rating: 2
When you visit Gramto's website, the first thing you see is that it's a "100% free Instagram automation tool." Well, if you count a 3-day free trial as a completely free tool, sure. But other than that, you have to pay to use Gramto.
Its automation is flawed and won't get you far.
On the other hand, the post scheduler is fine and easy to set up, but there are other ways to schedule your posts without getting a bot that doesn't work anymore.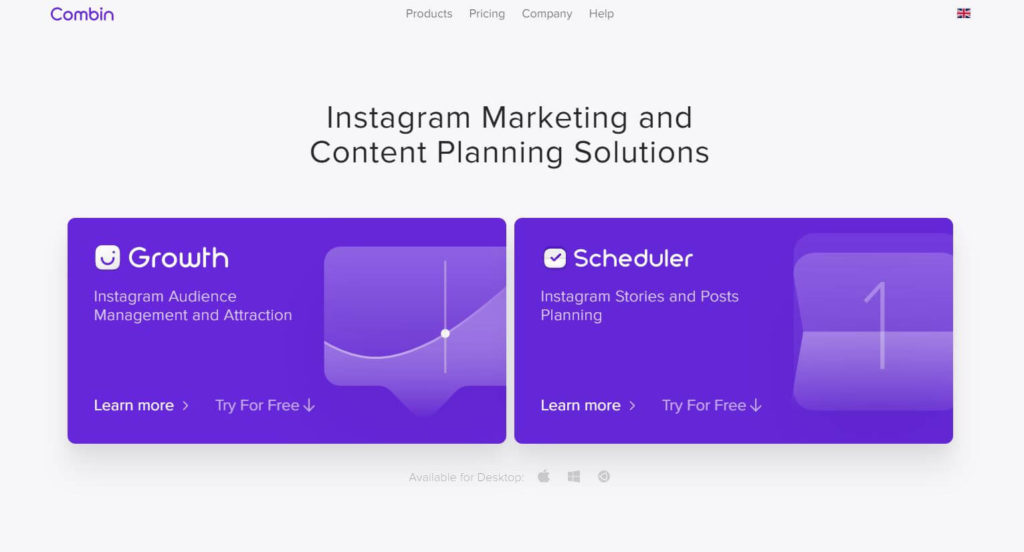 Our Rating: 2.1
Combin is a growth tool that uses a twofold strategy to bolster your following count. The problem is that a part of it is similar to an aggressive Instagram bot that automates your tasks, which can be extremely dangerous for your account.
The other aspect of the strategy is a post scheduler that works just fine. If you use it during the "rush hour" of Instagram (that is, when your followers are active the most), it can indeed help other users discover your profile.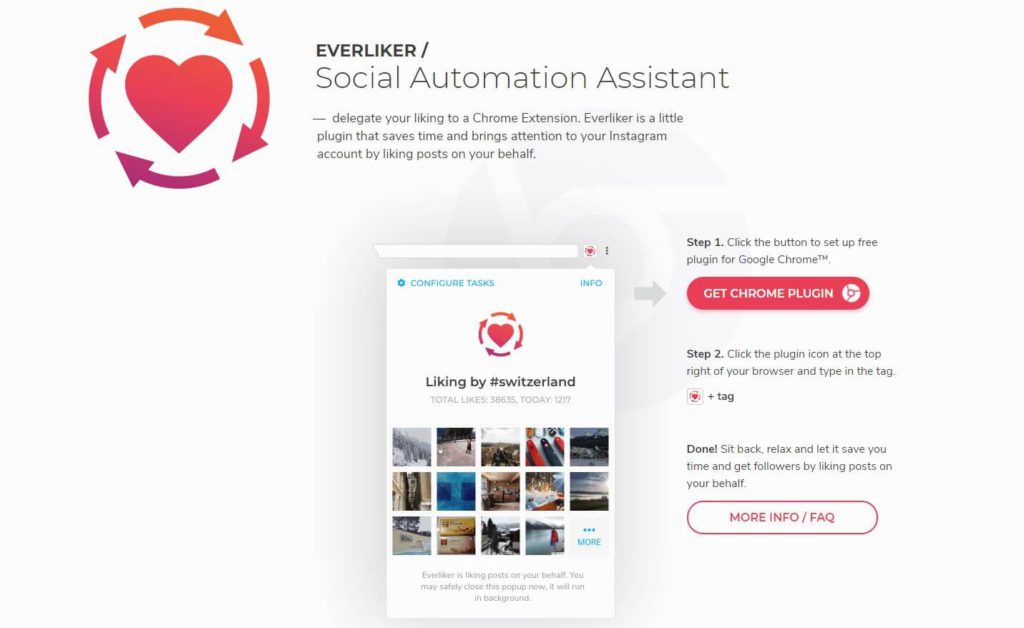 Our Rating: 1.9
EverLiker is a Chrome extension that requires a bunch of permissions from your browser before it starts growing your Instagram.
To be fair, it didn't get me action-blocked, but there was not much growth, either. And all about it just seemed too shady. I wouldn't recommend risking your sensitive data with Instagram bots like this.
Also, I've learned that some former customers couldn't cancel their subscriptions and kept getting charged.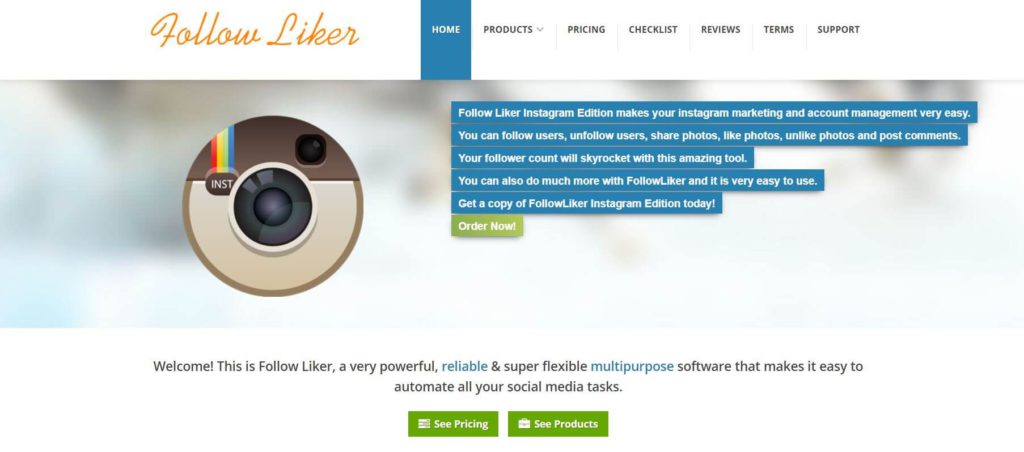 Our Rating: 2
FollowLiker offers services for four media platforms – Instagram, Tumblr, Pinterest, and Twitter – and it seems that Instagram is the least efficient.
I've heard that some users liked FollowLiker on Twitter and that it helped them, but my results while using it for Insta were disappointing.
Most of the time, the automation doesn't work, and when it does, there's no sign of targeted interaction with people from your niche.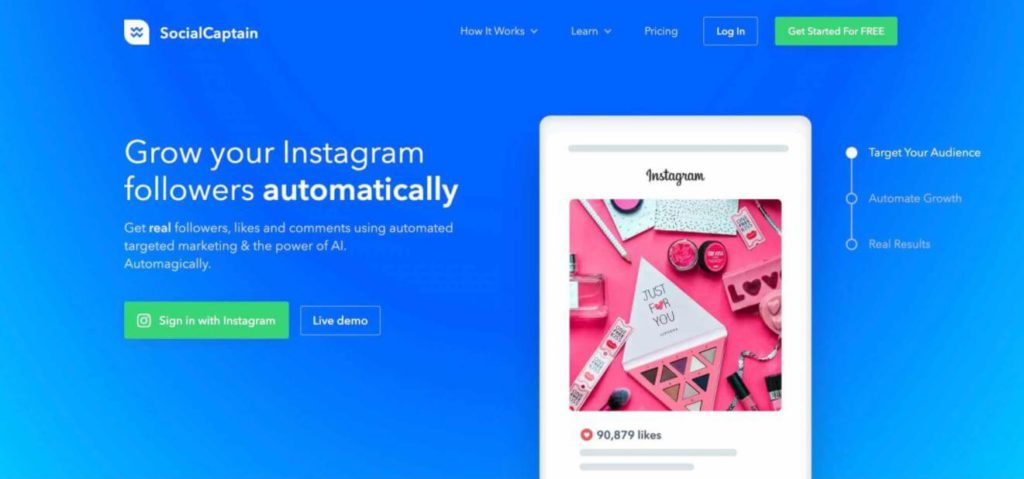 Our Rating: 1.2
SocialCaptain claimed to be a tool that offered to grow your account organically and even used AI strategies to achieve that.
However, it seems that SocialCaptain was simply a plain ol' bot. According to ex-customers' reviews, Social Captain put their accounts on auto-pilot and performed liking, following, and commenting on their behalf.
Since 2019, SocialCaptain's demise was foreseeable, and it finally closed down in 2020.

Our Rating: 1.6
StimSocial was a popular IG bot before their website was banned on Google.
Another red flag is that it doesn't work anymore and that it is white-labeled by other companies, which hints that the real state of affairs might not have been as they claimed it to be.
Indeed, it often got peoples' accounts shadowbanned, and the company refused to issue refunds.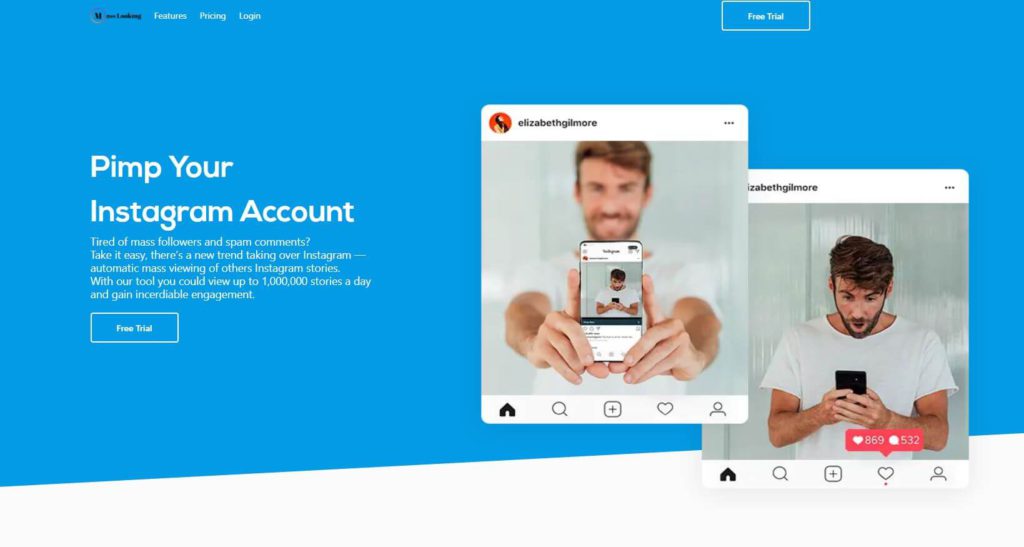 Our Rating: 2
MassLooking is one of the rare Instagram bots that only have a single function: viewing Instagram stories.
Most of the bots are centered around liking and following, which is logical.
As simple as it is, story viewing could have been useful for some traffic – had MassLooking complied with Instagram's rules. But their behavior is too aggressive and clearly signals to Instagram that a bot is in charge of your actions.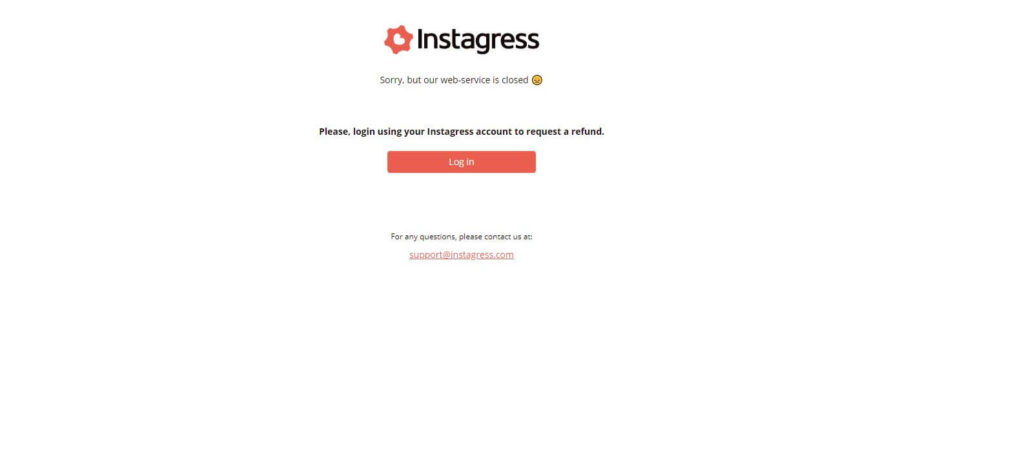 Our Rating: 1.3
Instagress went down sometime in 2017 because it was sued by Facebook, Instagram's parent company.
If you've used Instagram bots before, there's a high chance that you liked Instagress. It was easy to use and provided solid growth back in the day. However, they weren't able to keep it up when Instagram sharpened its strategy for detecting bots.
Some Instagress alternatives from this list do manage to go about Instagram's policy, so fret not – the solution is here.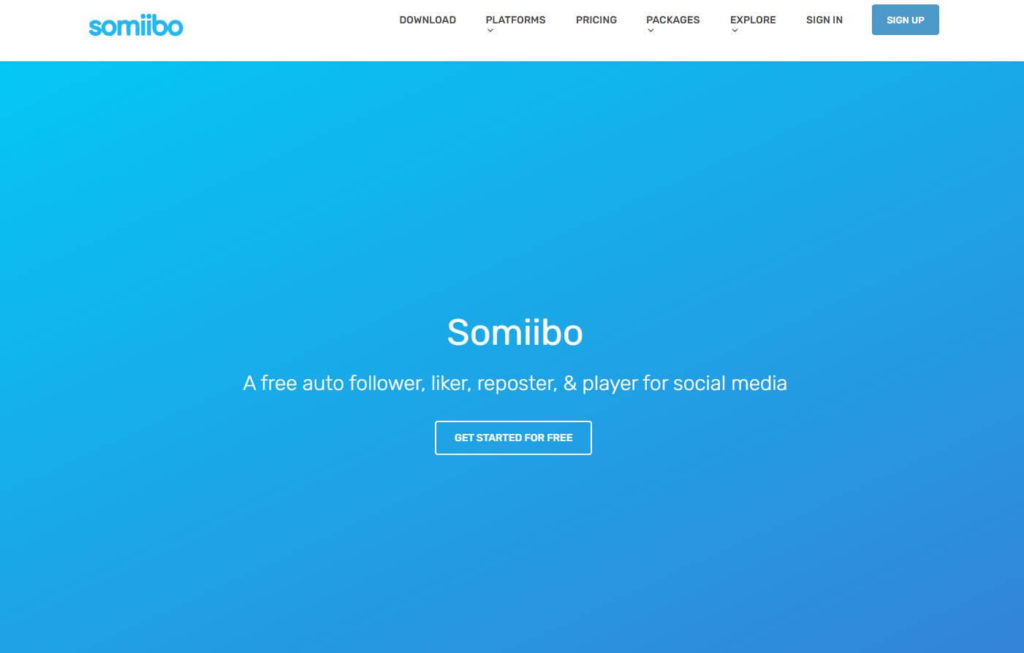 Our Rating: 1.9
Somiibo is a multifunctional growth service that can be used for the majority of social media platforms.
In addition to automating your tasks, it can post, provide proxy support, and manage multiple accounts at once.
I cannot attest whether it works on other networks, but when it comes to Instagram, Somiibo's performance was poor. Oh, and getting a refund out of them was not an easy task.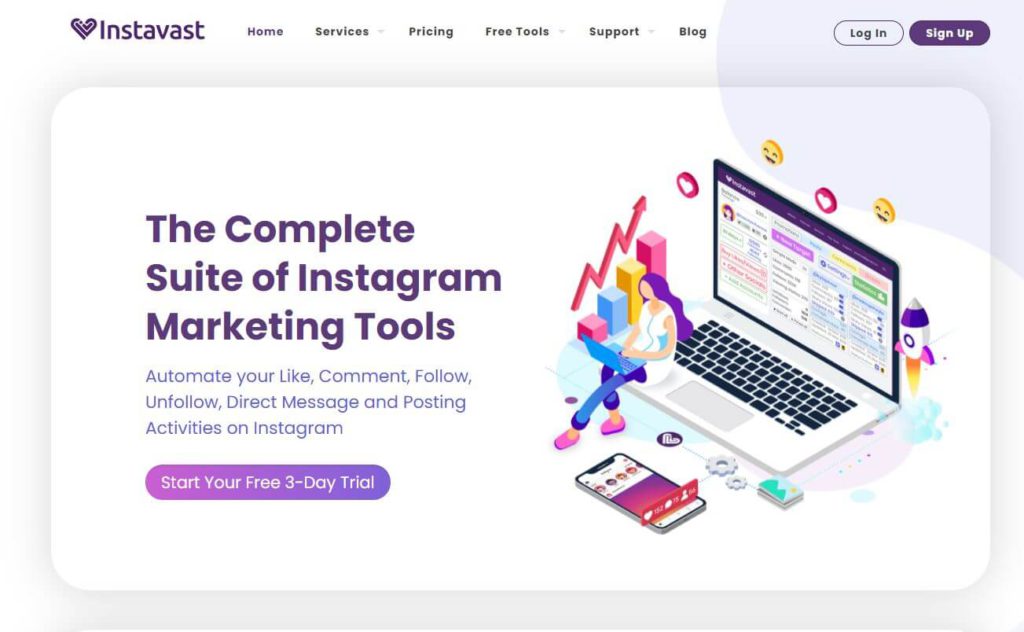 Our Rating: 2
Instavast's free 3-day trial looked promising, but as soon as I purchased the full-month subscription, the quality deteriorated. I kept getting warnings from Instagram, and my account was even suspended once.
Besides, the software has to be downloaded on a PC, or you cannot use this bot. I also didn't like how they asked for my phone number.
All in all, Instavast's disadvantages outweigh the positives by far.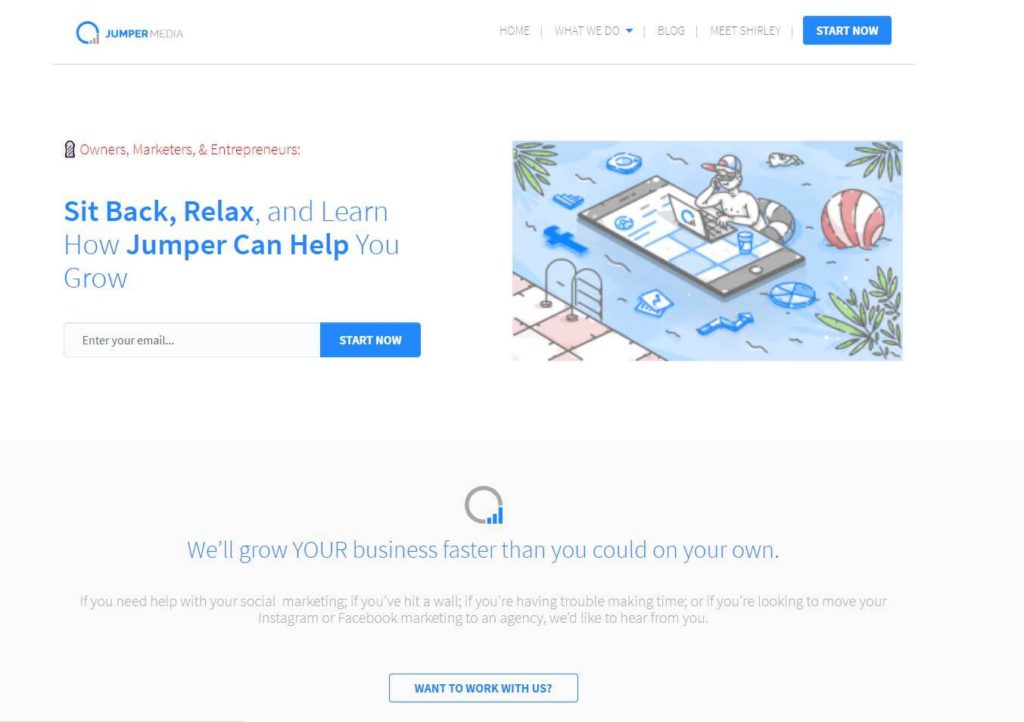 Our Rating: 3
Jumper Media resembles a growth service, but in its essence, it's an Instagram bot.
It may bring your follower count up, but there are some negative aspects that come along with it. First of all, it occasionally triggers action-blocks and bans. Next, many of its praising onsite reviews seem fake and paid for because reviews on reputable websites say otherwise.
Lastly, they use a Facebook marketing partner badge on their website, which is nothing else but a marketing trick.
Our Rating: 3.9
Stellation Media is not a classic Instagram bot because it mostly performs just story viewing instead of you.
It can view up to 400 thousand Instagram stories per day. Sounds like a lot? Yeah, because it is. Instagram has daily limits, and this amount of actions can raise the suspicions that your account is automated.
Stellation Media will also vote on polls and answer quizzes and sliders on your behalf, which is kinda cool, but truth be told, it won't help a lot with the growth.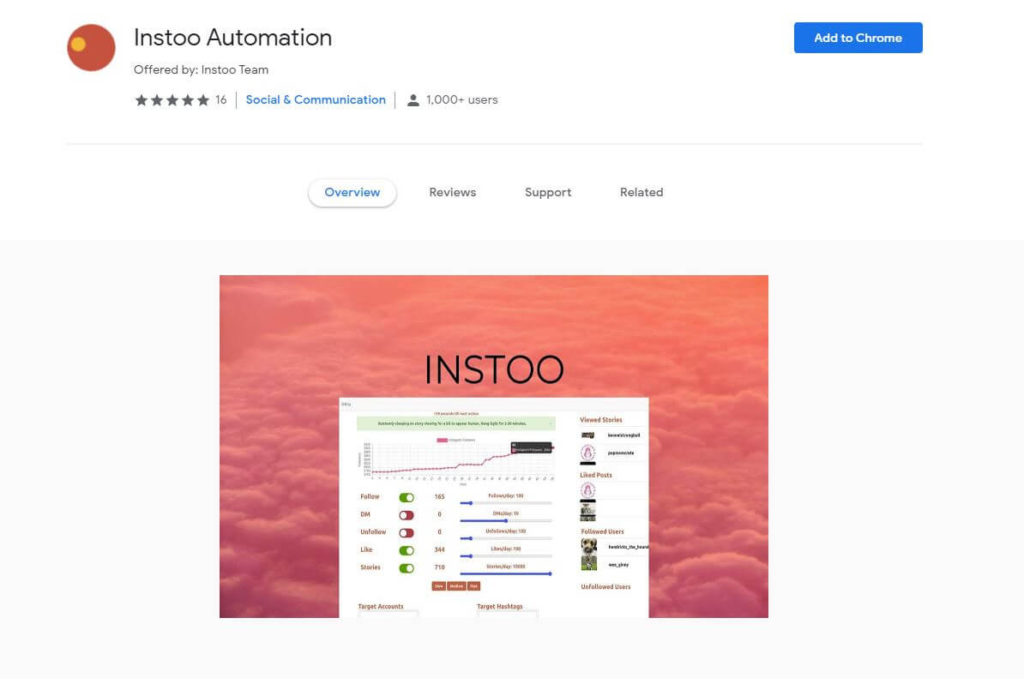 Our Rating: 1.9
Instoo is another Instagram bot that operates a Chrome extension. Unfortunately, they are all pretty much the same: they leave your IG account vulnerable and can steal your browsing data once you give them permission to access it (and you have to do that if you want to use it).
When it comes to the actual performance, it's nothing special. User targeting is not specific, and it's poorly executed. Use Instoo too much, and it will suspend your account.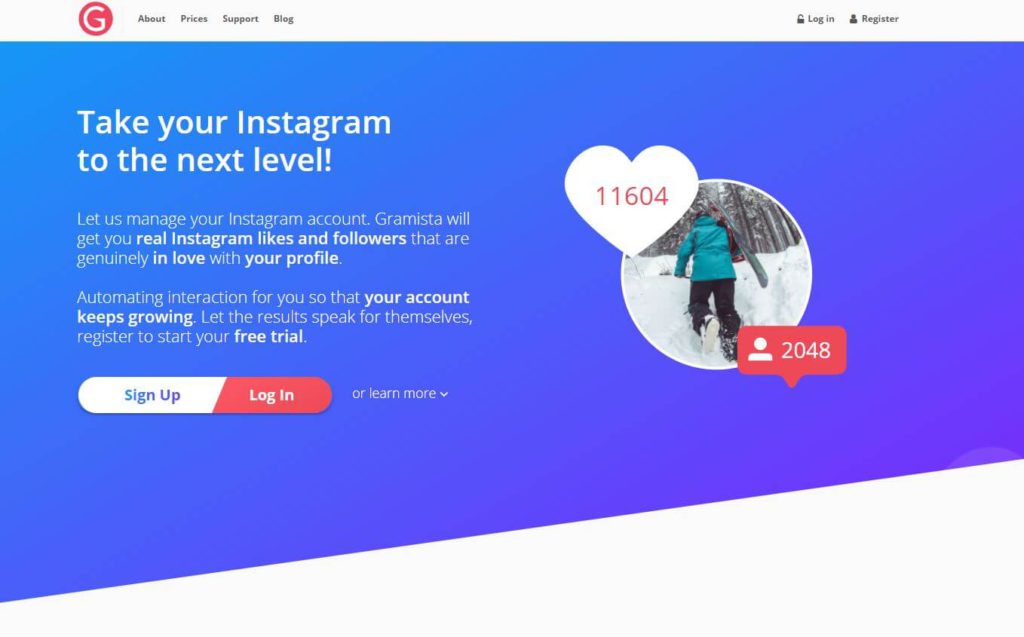 Our Rating: 1.5
All the evidence points to the fact that Gramista doesn't work anymore. There are plenty of 1-star reviews on reputable websites such as Trustpilot, and many of clients claim that they have been scammed. According to them, since around July 2019, Gramista's automation platform doesn't function.
However, their website is still running, and they are accepting new clients, so I decided to give it a shot.
It would be an understatement to say I regretted it. It's a fact: Gramista is a scam.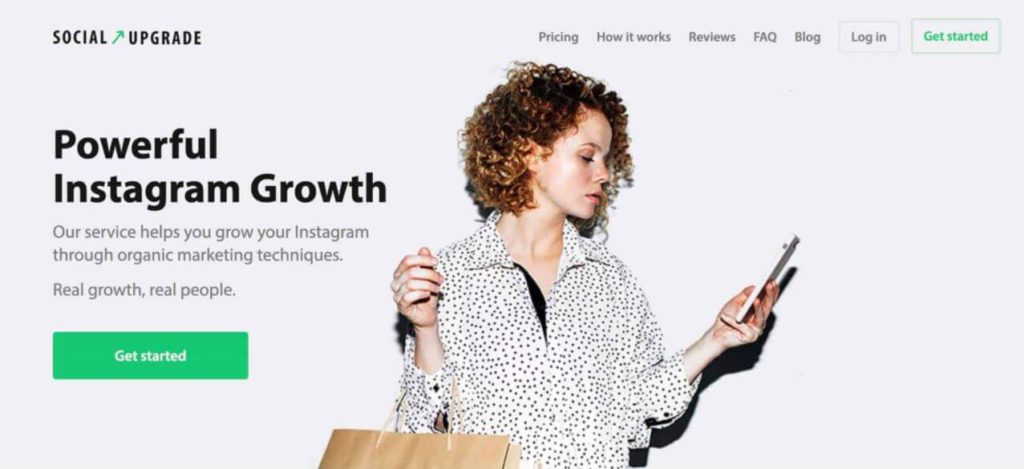 Our Rating: 1.3
Social Upgrade hasn't been around since 2019. What led to its demise was a huge scam. Their former customers were charged even after canceling the subscriptions, and the only way to stop Social Upgrade from stealing their money was to cancel their credit cards.
Luckily, Facebook and Instagram's hunt on fraudulent services like this has been on the rise, so they reacted proactively and shut it down.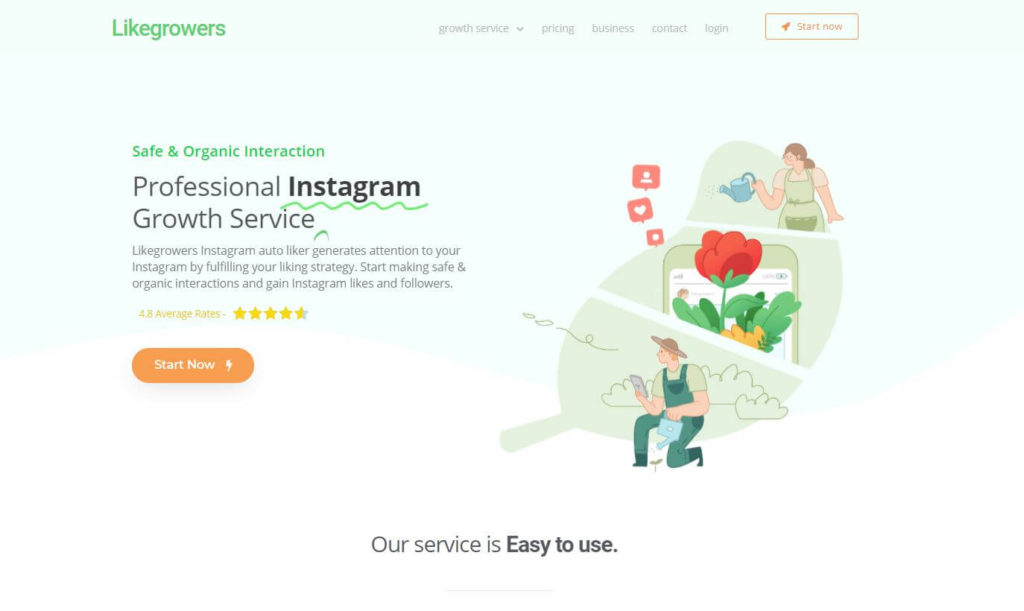 Our Rating: 2.1
LikeGrowers focuses solely on liking other users' posts.
Although it does not offer other functions, it employs a good strategy of targeting people by means of usernames, hashtags, and geotags. You can also blacklist keywords that you want to avoid, although this feature is not utilized in the best way.
Its likes indeed can grab other people's attention and bring them to your profile. However, what's the use when this tool gets you action-blocked?
Our Rating: 3.7
On paper, Ingramer looks good; superb, even – with automated tasks, user targeting, hashtag generator, and scheduled posts, it promises much more than some other bots. Their marketing campaign is to the point, and you can tell that a lot of effort has been put into the tool.
But there's no going around the elephant in the room: Ingramer can pose a threat to your account because its automation is detectable.
They advise you to use different VPN servers to avoid suspension, but a good service wouldn't require this in the first place.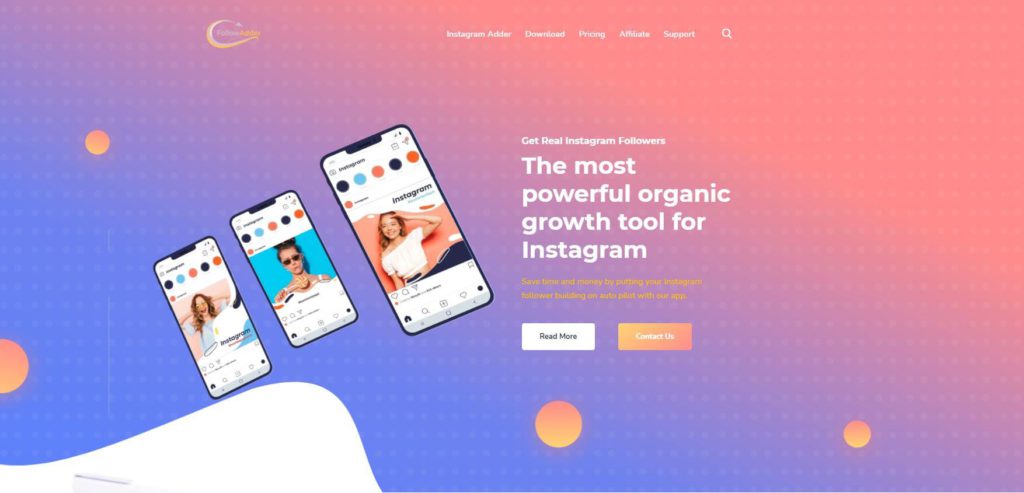 Our Rating: 2.4
FollowAdder is an Instagram bot, or better yet, an app packed with features – from automated actions to post scheduler and hashtag research.
But the quality of their services is not the best.
While the blacklisting and hashtag generator work just fine and can provide you with the valuable info to nudge your strategy in the right direction, the automated aspect of it fails.
I can't forgive them for that because it's the most important portion of the tool. FollowAdder is too expensive to use just for those scarce additional features that function.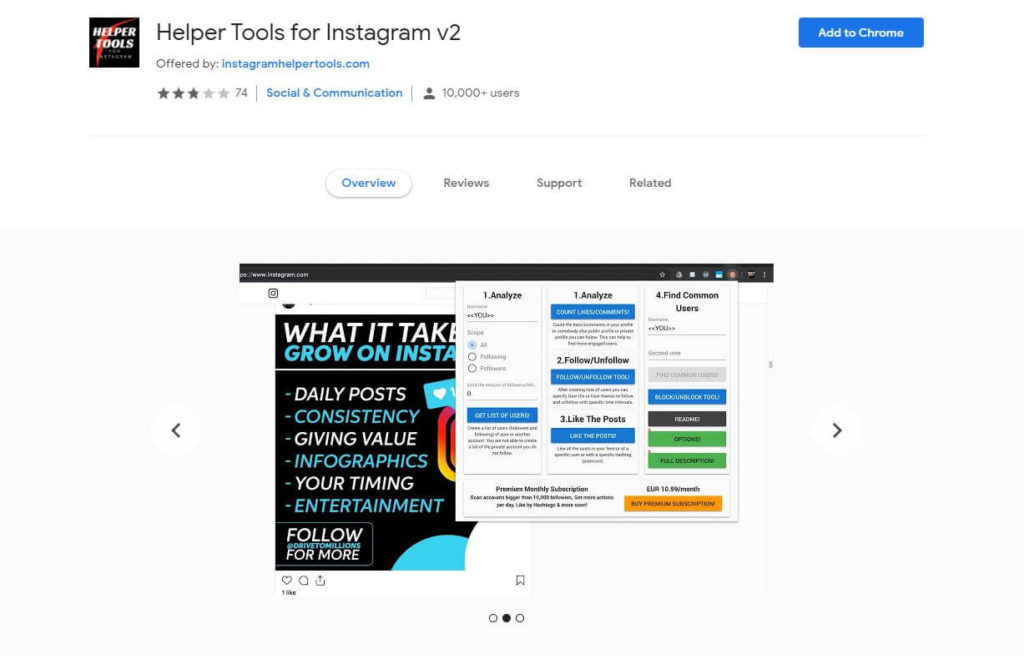 Our Rating: 1.5
Helper Tools for Instagram: not quite an imaginative name, huh?
This is an Instagram bot that has to be downloaded as a Chrome extension.
I don't like these kinds of bots because they can always compromise the sensitive data they require you to give them access to. It's not just the Instagram password – it can read your other saved usernames and passwords in the browser.
Plus, action-blocks are a regular occurrence if you use it to automate your tasks.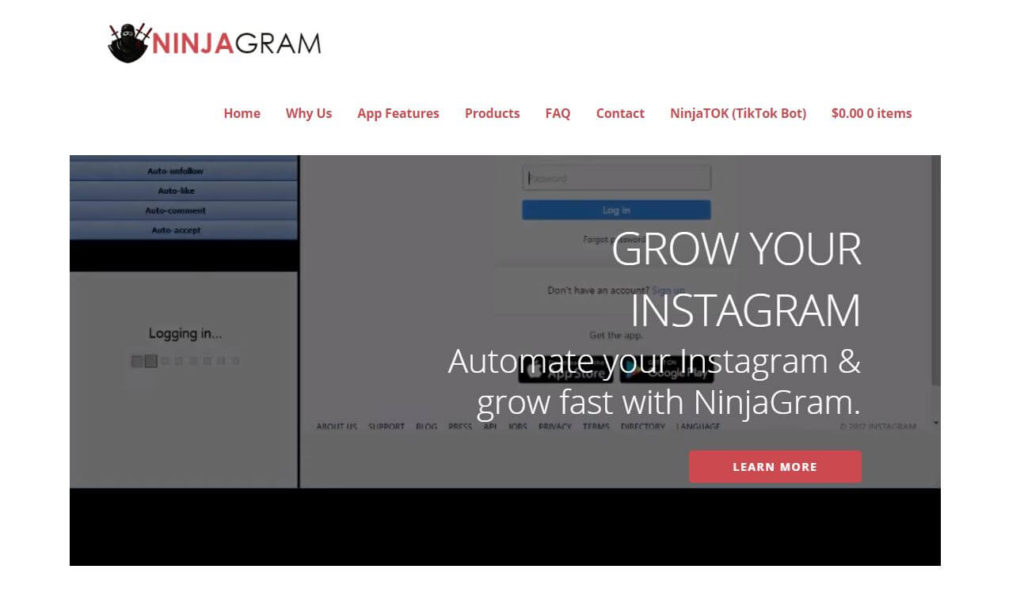 Our Rating: 2.2
Everything about Ninjagram can be summed up in a single word: complicated.
First of all, it's difficult to Install the Ninjagram app. You have to register for a Ninjagram account, and then they send you a link with the installation file. If they release updates, you have to manually download them. You can use it only on Windows-based computers.
And just when you think you're good, you are faced with an extremely unintuitive interface and technical terms. Its performance is not good enough to compensate for this hassle.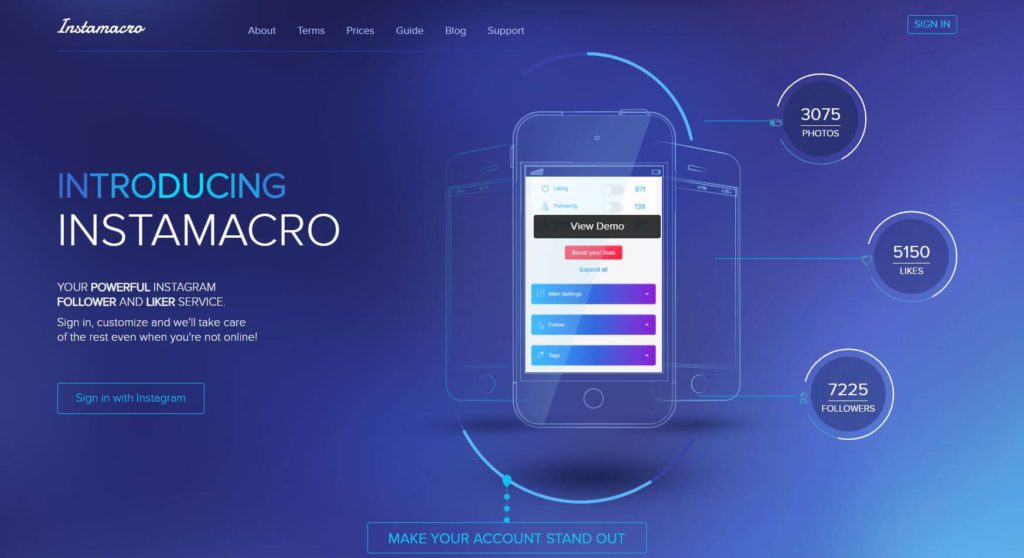 Our Rating: 1.8
Using Instamacro comes at a price you have to pay – and I don't mean their pricing plans (which are rather expensive, by the way). You end up having your account banned and blocked, and these restrictions occur at least once every couple of weeks.
If you continued to use Instamacro after Instagram flagged your account, it might even lead to a complete suspension.
In order to avoid this, they suggest you don't use your IG while the bot is on, but I suggest you simply stay away from it.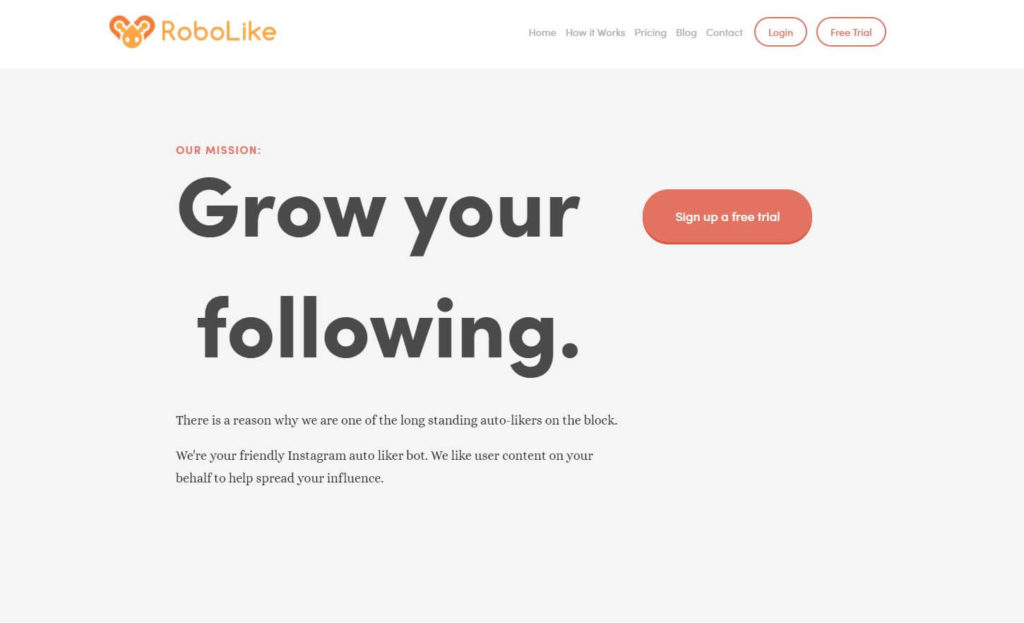 Our Rating: 2.1
Robolike is a classic auto-liker. Unfortunately, it doesn't have any other functions, such as follow, view stories, or comment.
To be fair, their pricing plan is cheap, but the performance is less than satisfactory.
It will like up to 80 posts per hour. Effectively, this could add up to almost 2,000 likes per day. But this also entails Instagram's like-block because you'll cross the daily limits, and it will be obvious that a bot is performing the actions.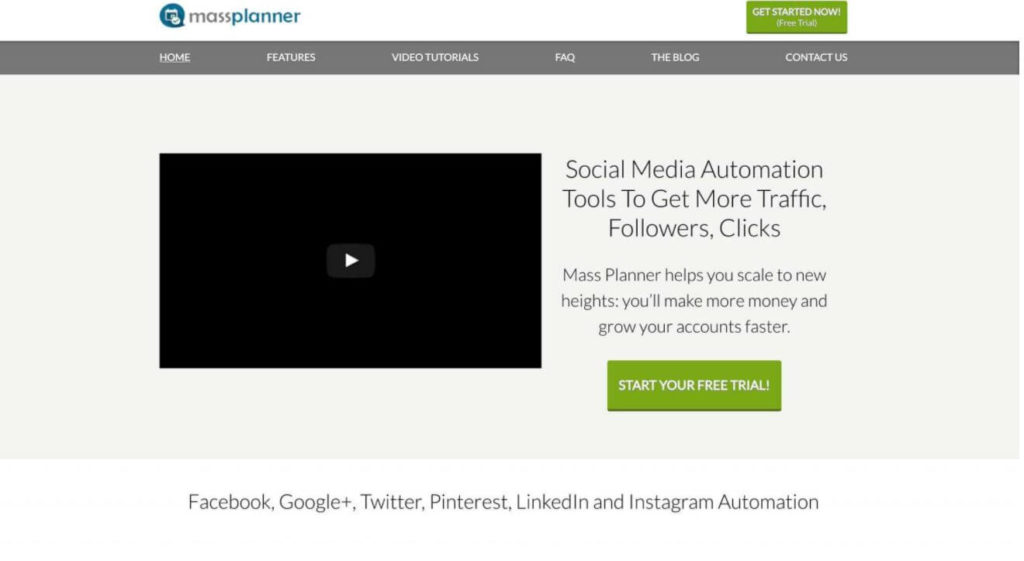 Our Rating: 1.4
If you've been interested in Instagram growth services for as long as I have, you surely remember MassPlanner. It was a very popular Instagram bot around 2017 when it could perform all Instagram actions instead of you.
Not anymore, though. Facebook and Instagram have forced it to shut down, and it has now been rebranded to Jarvee that works in a similar manner, although it's more adjusted to contemporary trends.
Our Rating: 1.3
Boostgram is another Instagram bot that went down after it has been sued for its aggressive actions. Before that, it would allow new users to sign up for the services and purchase the plans even though the features stopped working all ago.
What would you call this? I call it a scam, and I'm hoping that all Instagram bots who try to take advantage of their customers get canceled as soon as possible.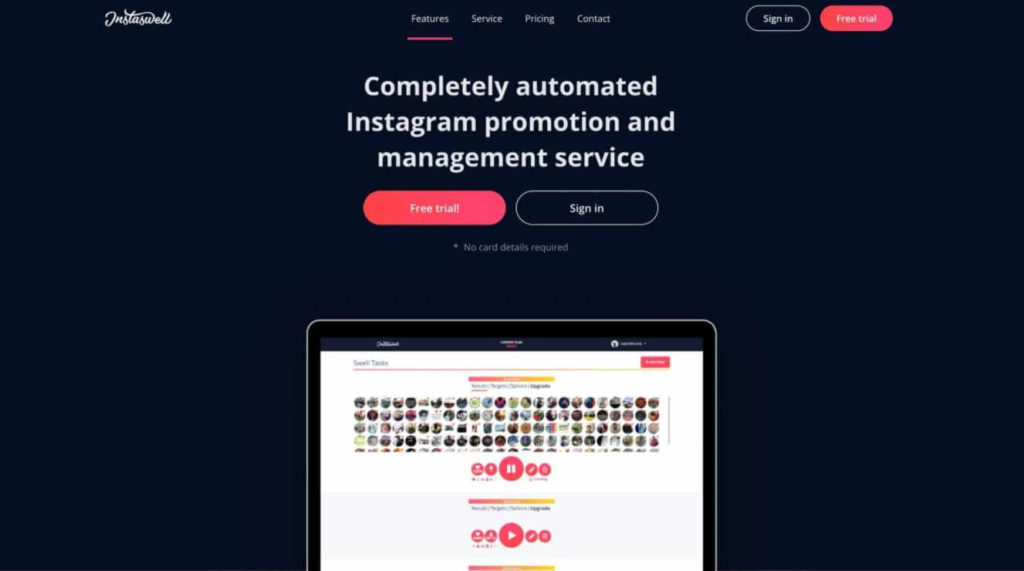 Our Rating: 1.4
Instaswell was a prototype of an Instagram bot: it would like, follow, and interact with other people instead of you. There were no advanced features or audience targeting.
As you already know, Instagram is not too fond of this kind of engagement, so it's no wonder that Instaswell does not work anymore.
They are still trying to lure in new customers and get their money, but IMO, it's a matter of time before its website goes completely down.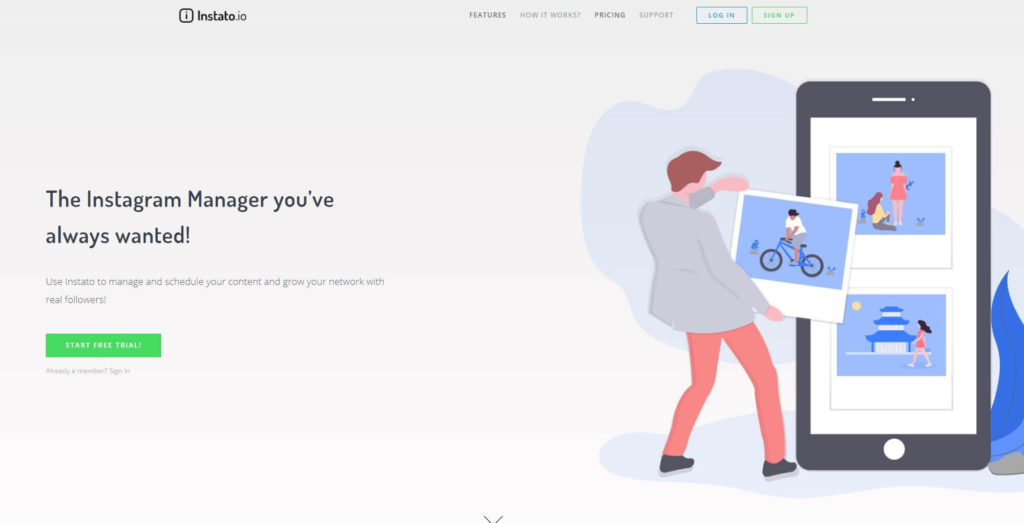 Our Rating: 1.9
Instato comments, auto-likes, follows, and unfollows other people instead of you – or at least it should do so. In reality, most of the time, I didn't notice any interaction coming from this bot.
The scheduler works fine, but c'mon, we all know people don't want to get Insto for post scheduling.
A refund was an abstract noun, and it seems they are determined to continue with their scam given that they accept new clients.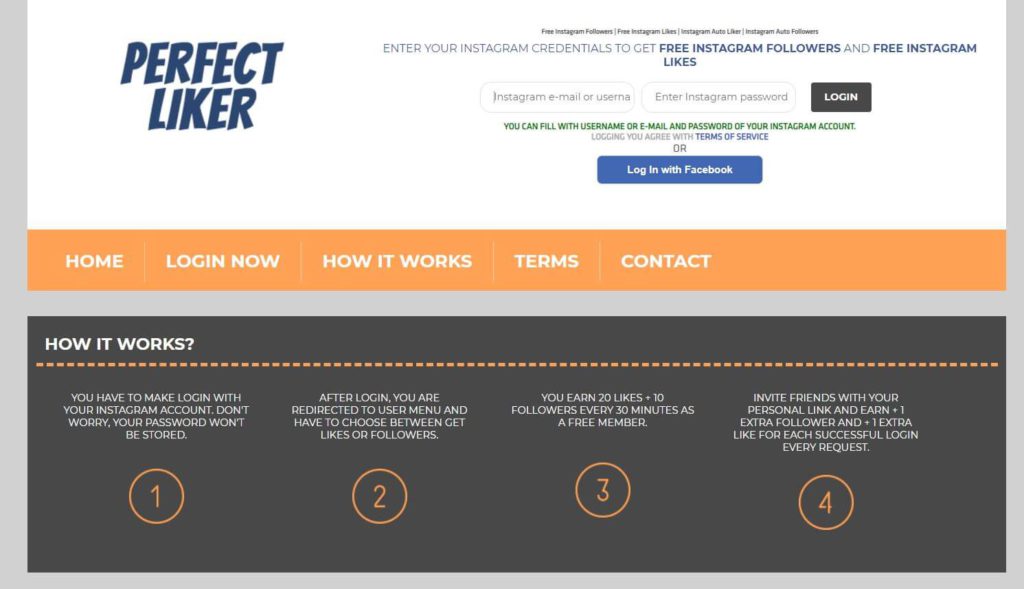 PerfecLiker is not your usual bot because it does not really automate your Gram. Vice versa – it allows you to purchase automated actions directed to your profile.
In other words, you can buy automated likes and followers from PerfectLiker. They will be delivered in heaps. If you choose likes, they'll be sent to posts that you choose.
OK, buy some likes for a temporary boost; why not? Well, not really, because they don't come from real Instagram accounts and users, as they claim. There's a bunch of fake ones with no content.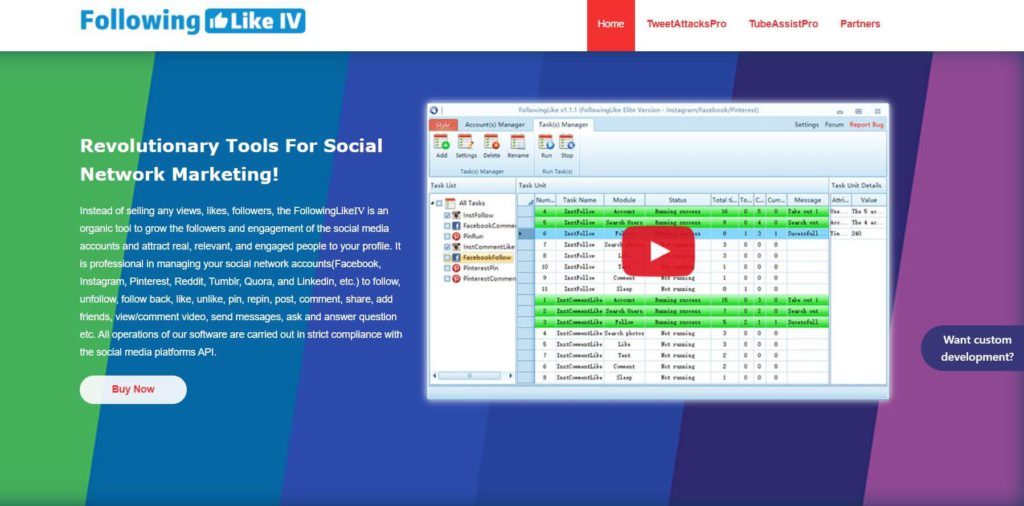 Our Rating: 2
FollowingLike is software you have to download and install, but the trouble doesn't stop there. It's too difficult to set up and use.
Although its name suggests it may be limited when it comes to features, it's not the case. FollowingLike can not only follow and like others instead of you, but it can also send DMs, leave comments, and view stories.
Its carelessly spammy following and likes signal that you're using a bot, and DMs and comments are often inappropriate.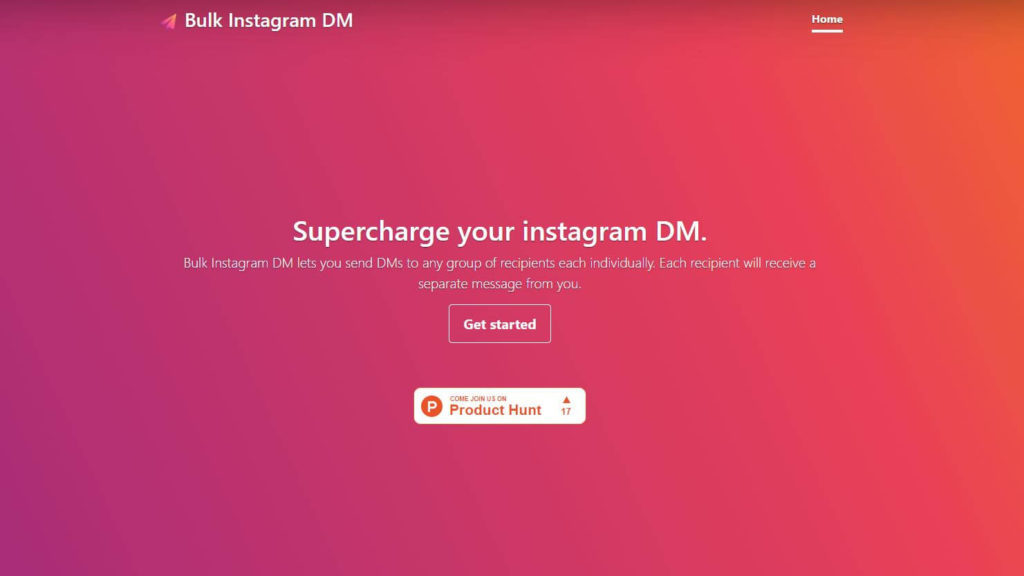 Our Rating: 1.9
Autoinsta was a simple bot performing like, follow, and unfollow instead of its customers. Then they rebranded it to a Chrome extension solely sending direct messages.
You already know I'm not a fan of these – one data breach, and it could steal all of your passwords and other sensitive info.
The reason it shut down is straightforward: Autoinsta easily got you blocked by Instagram and nothing else.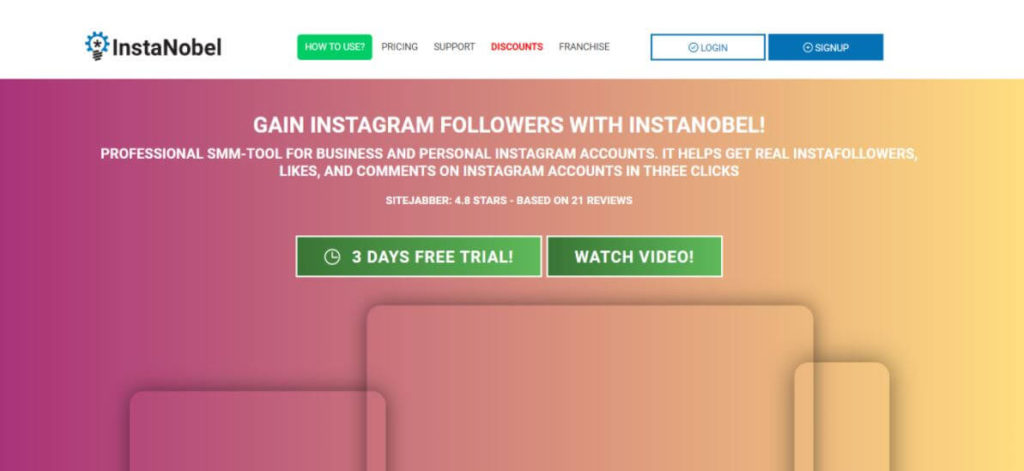 Our Rating: 1.5
Instanobel's automation was everything but invisible. It annoyed other users by weird comments and ignored audience targeting filters you would set.
What followed was a ban by Instagram, which would become a permanent suspension if you continued to use Instanobel to grow your account.
It's not known exactly what has happened to Instanobel's website, but I'm assuming it got canceled because of these shady practices.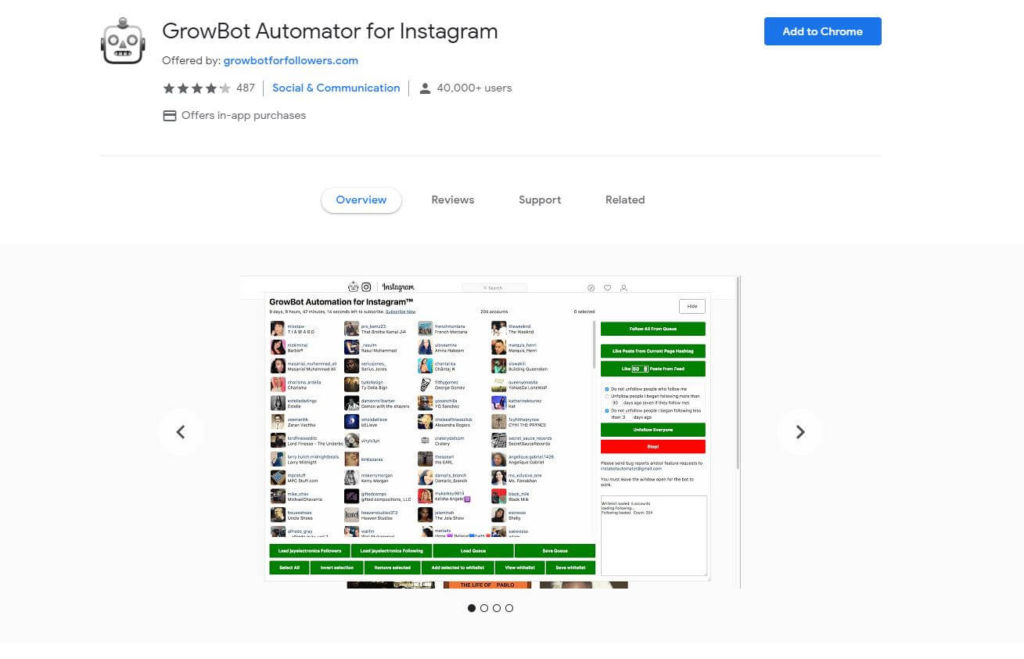 Our Rating: 1.9
I'm adamant that Instagram bots that function as Chrome extensions cannot be safe, and Growbot for Instagram is no different.
Apart from the fact it can compromise your data, Growbot's automation is painfully obvious both to knowledgeable Instagram users and its algorithm. As a consequence, you frequently get blocked and banned when you use Growbot for Instagram.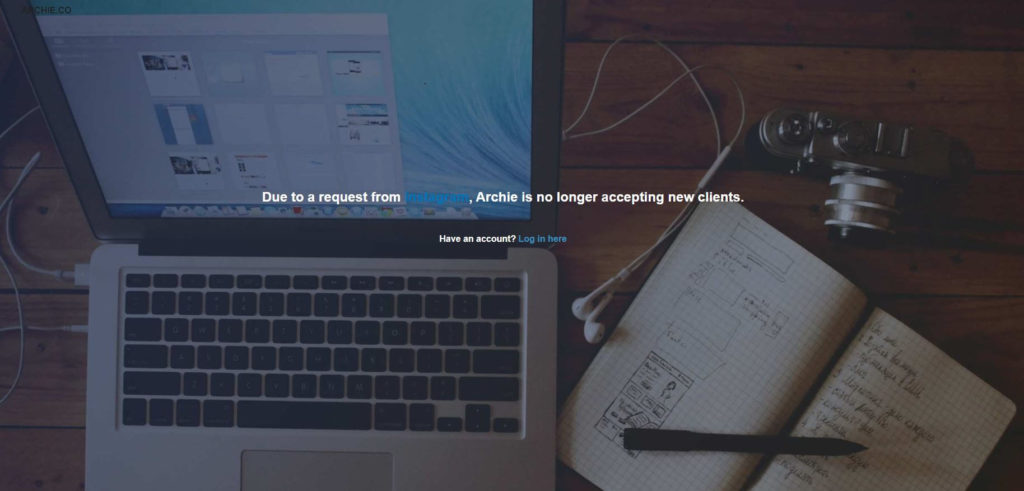 Our Rating: 2
Once upon a time, Archie Instagram was a very popular bot that could help keep your efforts focused on publishing while it had your account on auto-pilot.
You could also keep track of its automated activity because it had a feature that would display all of it on a graph. In that way, it was possible to keep it within limits.
However, Facebook saw right through it and requested that Archie and similar Instagram bots be canceled.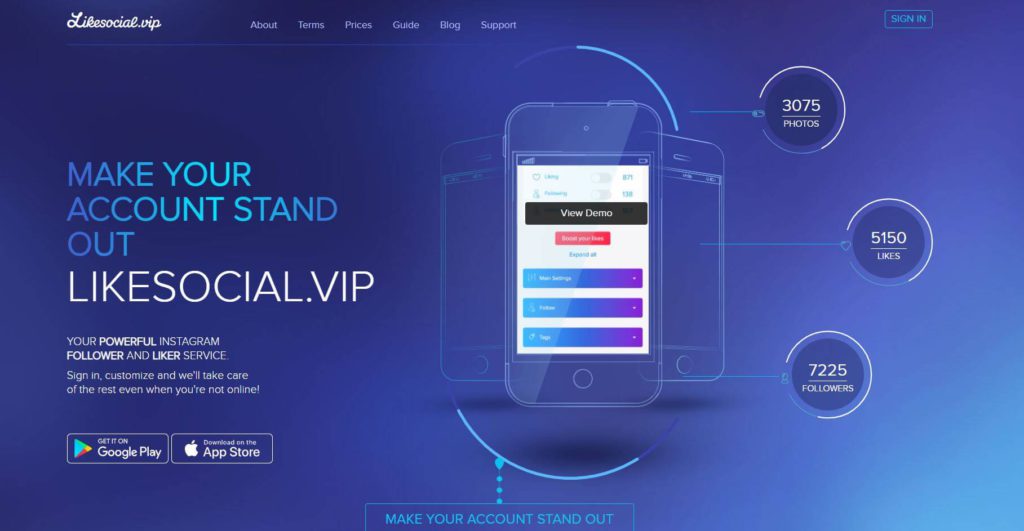 Our Rating: 1.3
I won't beat around the bush: LikeSocial is a scam. Their bot doesn't work at all, and yet, it's still possible to go to their official website and sign up for LikeSocial services.
Oh, and does LikeSocial's website interface look familiar to you? If so, it's because they copy-pasted Instamacro's website.
Luckily, they have an on-going dispute with Facebook, so I expect that it will be closed down soon enough before it steals money from more people.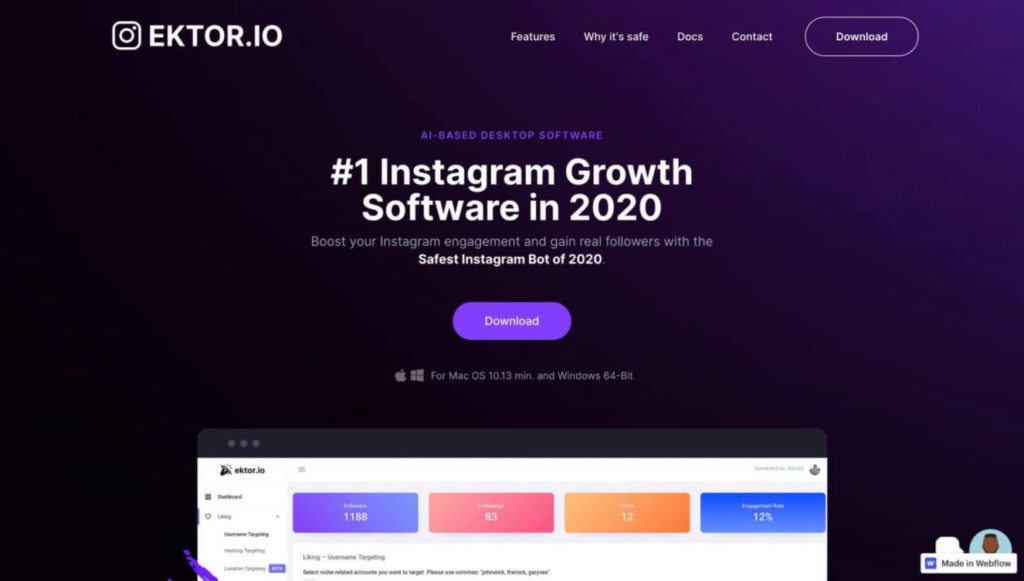 Our Rating: 2.9
Ektor is certainly not the worst bot out there, but it's not one of the best ones, either.
It can evaluate your target audience and then interact with them, but if you "set it and forget it," what's about to follow is a ban.
I'm not sure about its claims that it uses an AI-based algorithm because bans would not happen at all if that was true.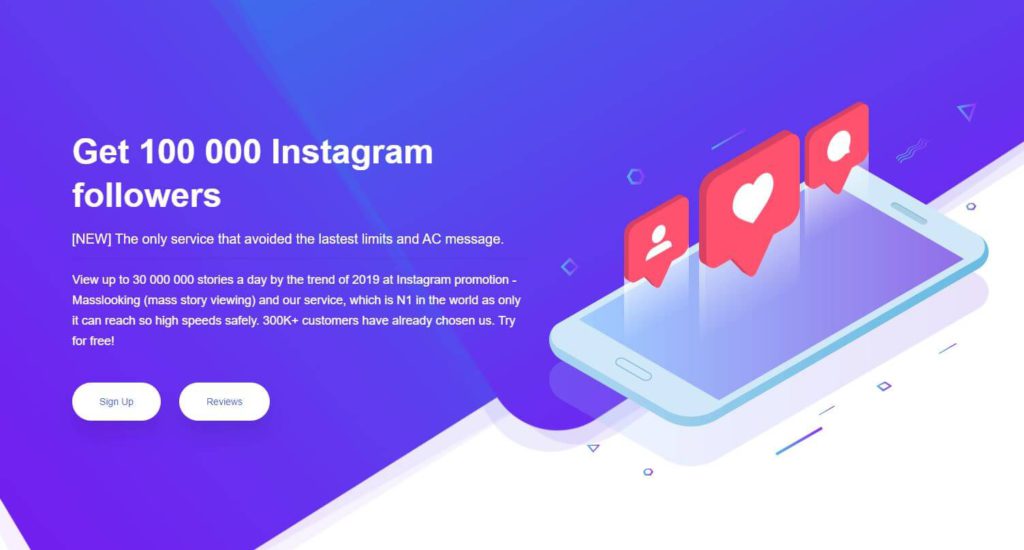 Our Rating: 2
MassPoller largely reminds of another service, MassLooking, as they both specialize in viewing Instagram stories. It's not clear whether these two services are made by the same company, but I found their performance to be pretty much the same.

MassPoller views thousands of Instagram's stories per day instead of you and also votes on polls and quizzes. There's no way that Instagram won't notice this, and once it does, an action-block is inevitable.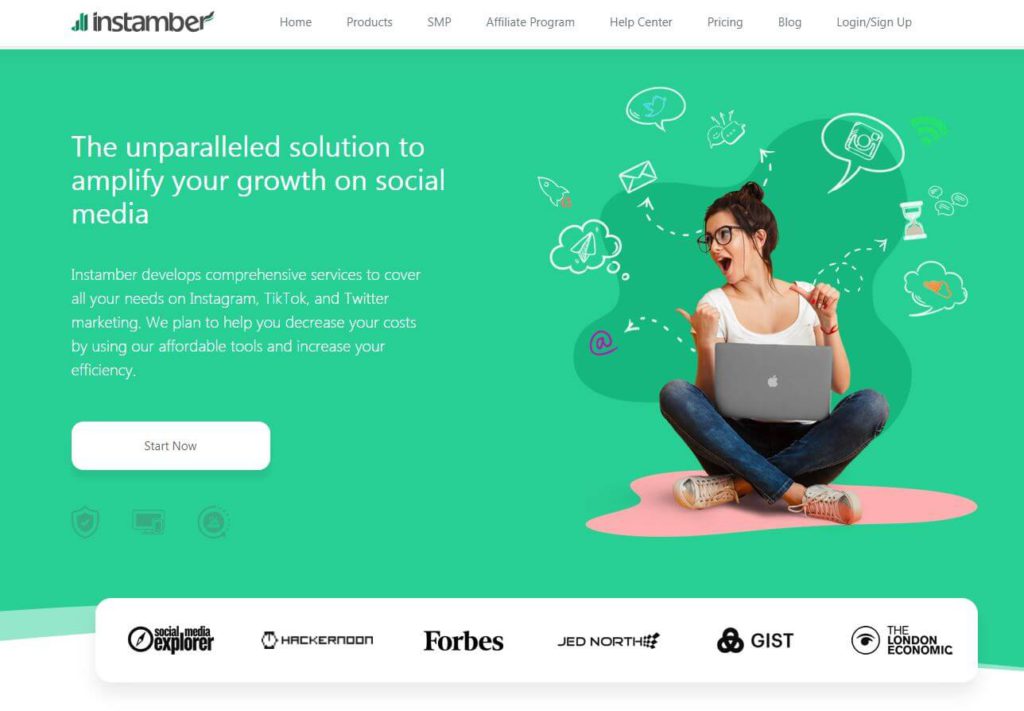 Our Rating: 1.7
Letting Instamber's automation handle your following, comments and likes is like signing up for an action-block.
They can cause lasting damage to your Instagram account with fake likes and fake followers you'll get.
It has features for other social media platforms – like TikTok and Twitter – which I haven't tried, but this is the state of affairs when it comes to Instagram.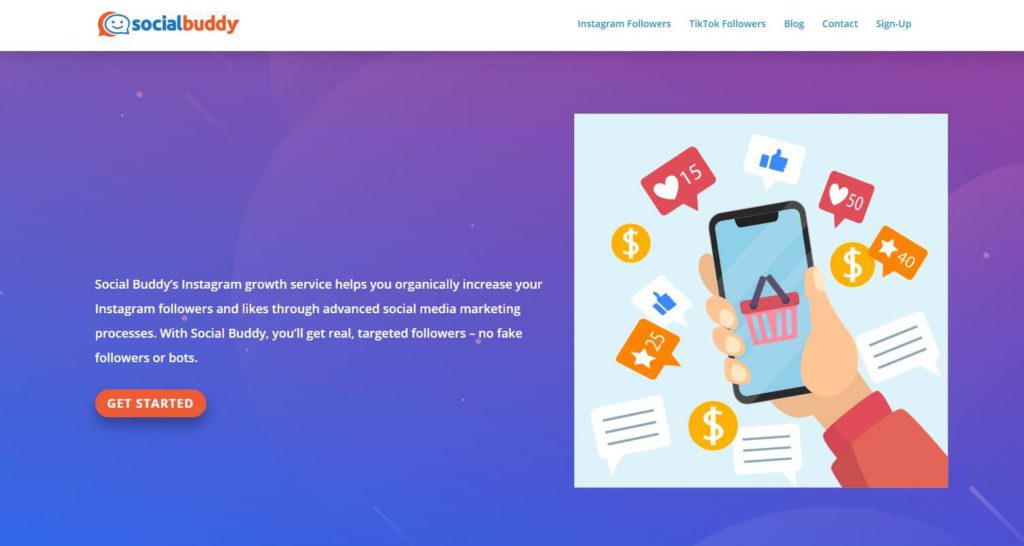 Our Rating: 1.9
Social Buddy has inflated claims about being an organic Instagram growth service, whereas all it is is a bot. When a company is not transparent about who they are, you just know there's something iffy going on.
But trying to conceal its real nature is not the only thing that left me with a bad taste in my mouth after trying Social Buddy.
It can endanger your reputation with sloppy comments, generic messages, and overdone actions that are all red flags to Instagram.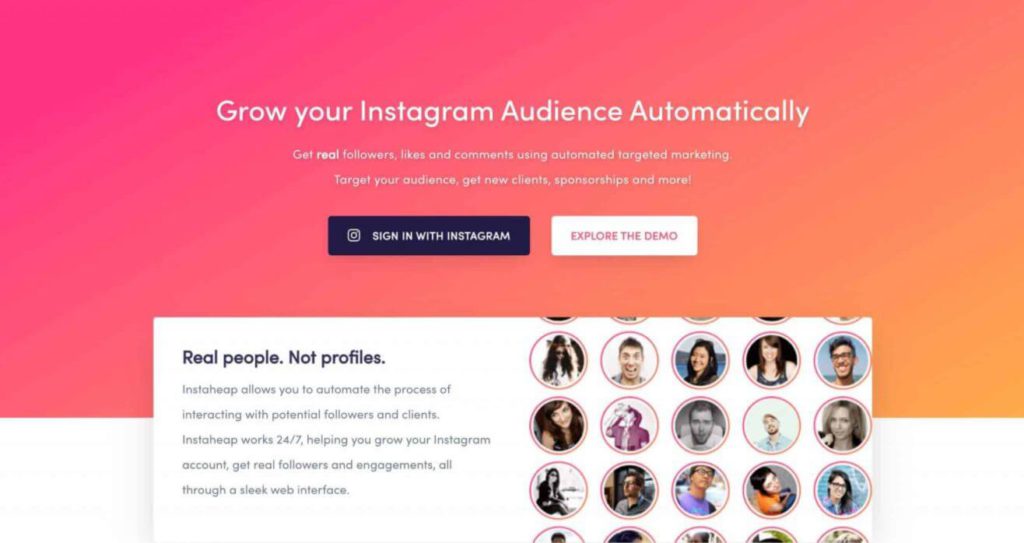 Our Rating: 1.5
I won't sugarcoat it: "spammy" was written all over Instaheap.
Giving it free reign over handling your IG tasks got you action-blocked and shadowbanned within a few days of using it.
It's a good thing they have been shut down for a while now. Their Twitter account is dead since 2017 when it was still possible for this tool to go past Instagram's algorithm.
Final Thoughts
Fellow Instagrammers, is there a better feeling than watching your following and sales catapult, all while your engagement is on auto-pilot?
Remember that the gold formula is mimicking human behavior and doing it in moderation!
To achieve this, you have to turn to safe and efficient Instagram bots that will interact with the desired audience.