It is a tale as old as time: Instagram stardom. Well, as old as Instagram has been around, which is around a decade.
Everyone wants to succeed in social media marketing, but the real question is: How to do it, with thousands of people trying to do the same? How to find active users who will engage with your posts?
The answer is simple – by using Instagram growth services. I've tried, analyzed, and rated the most popular ones out there to aid you in your search.
First and Foremost: What is an Instagram Growth Service?
Instagram growth services are oriented toward boosting your IG account in terms of engagement.
Their primary goal is to bring a large follower base to your account. The main issue is that some of them do not bring about targeted engagement.
What does it mean?
Well, simply put, having someone who isn't interested in your account come to your profile isn't really beneficial. You don't want to end up putting out a boatload of carefully-curated content for followers who won't find it relevant.
That's why the best Instagram service has to consist of two things:
Organic reach (bringing real & genuine people to your account),
Highly targeted audience (interested in your niche).
You'll find that services implement different strategies to reach these goals. The most common ones are:
Growing your account organically (the most beneficial one),
Selling engagement (short-lived),
Post scheduling (can be useful, but not too efficient).
Below, I've singled out the most popular services for Instagram growth and specified all you need to know about them.
Top Instagram Growth Services Rated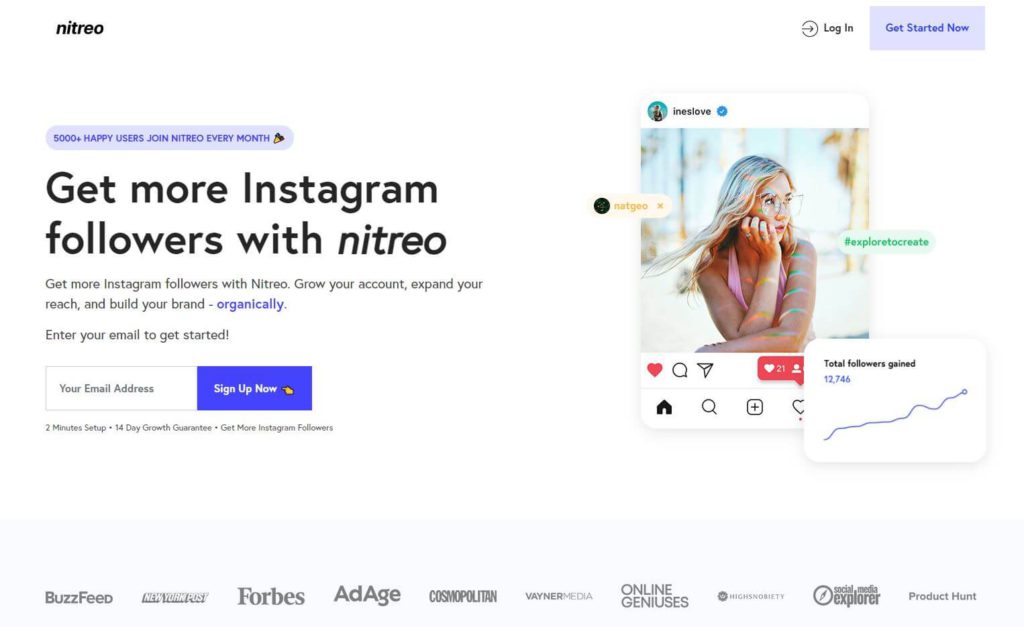 Our Rating: 4.6
Nitreo is one of the rare services on the market that actually stay true to their words. Namely, this tool provides completely organic growth, which is undoubtedly the most actionable and efficient strategy out there.
After you dedicate around 5 minutes to set up your goals and target audience, Nitreo will manually engage with the right people and bring them to your profile. To do so, they employ filters like gender, location, users, and hashtags.
Precisely because of accurate targeting, 99% of the followers that came with Nitreo will stay on your profile and engage with your posts.
Did I mention they can even suggest the trending hashtags from your niche that could skyrocket your posts?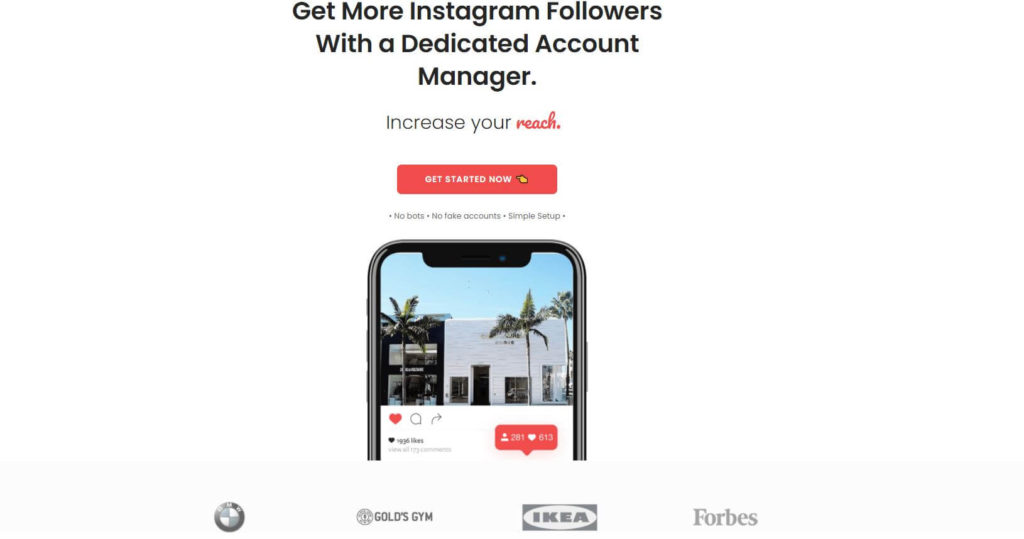 Our Rating: 4.3
Growing your account organically is one of the best ways to take your brand to a whole other level. Upleap is another one of the completely organic tools I've stumbled upon.
Not only that – but it makes use of the parameters that you set to track down your target audience and then bring them to your profile. I liked that there were no fake accounts or bots connected to this service.
Also, you get a dedicated support manager that seems to be quite versed in IG marketing.
They nicely summed it up in their slogan themselves – this service allows you to "Sit back, relax, and watch your audience grow." And I'm here to confirm that it's truthful.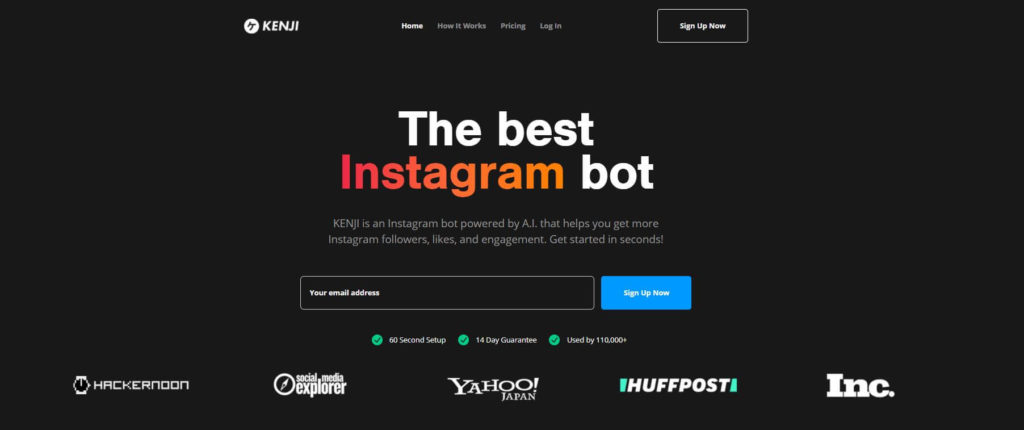 Our Rating: 4
Unlike the first two options, Kenji is not an organic Instagram growth service in its essence – but – it functions as one.
Long story short, it is an IG bot that performs Instagram activities instead of you. However, it is powered by AI (artificial intelligence) technology that mimics natural human behavior. It can also predict who is interested in your content.
Thus, the AI algorithm that Kenji recognizes and utilizes actions that result in real and targeted users coming to your account. The tasks it does instead of you include follow, unfollow, like, and view stories, as well as live reactions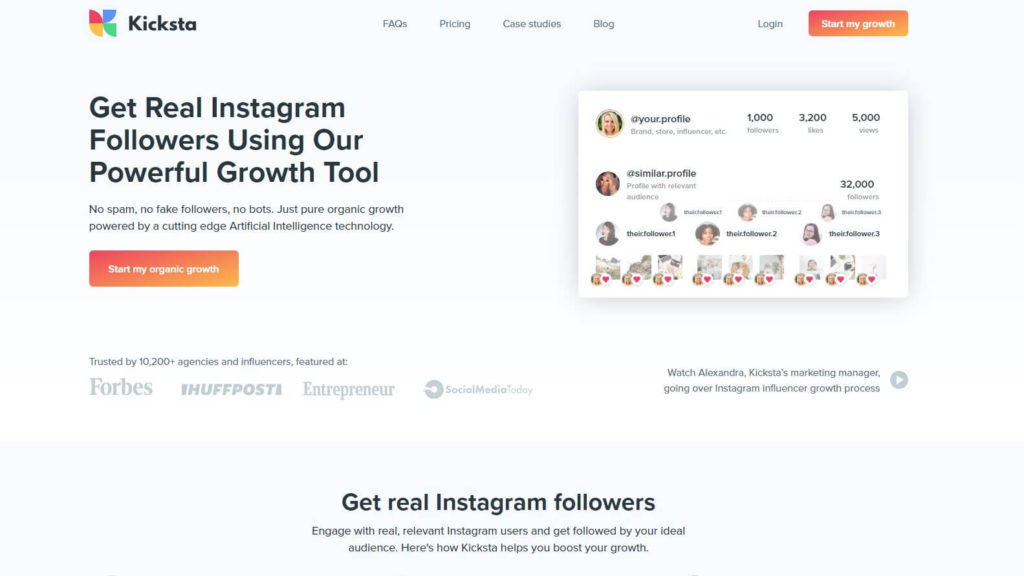 Our Rating: 2.3
Kicksta is another service that promises to provide you with organic growth without any fake or bot followers whatsoever. However, I found that this was not true because it does interact with fake accounts.
This leads to the conclusion that Kicksta's audience targeting doesn't work, which is one of the main flaws of this kind of tool.
And the AI-powered strategy that they promise? Scratch that; it doesn't work. The best you can get with Kicksta is a temporary boost and not the stuff you pay for.

Our Rating: 2.3
Trusy Social is a growth service that tells you they use an innovative strategy to grow your Gram, claiming they have a strong user-base of real people whom they can bring to your profile.
But here's a low-down:
This isn't true.
First of all, their base consists of fake accounts (with no content on their profiles) and bots. Real people are a tiny minority. And even out of them, how many do you think are interested in your niche?
So, even if you will get some engagement from Trusy Social, it will be impermanent.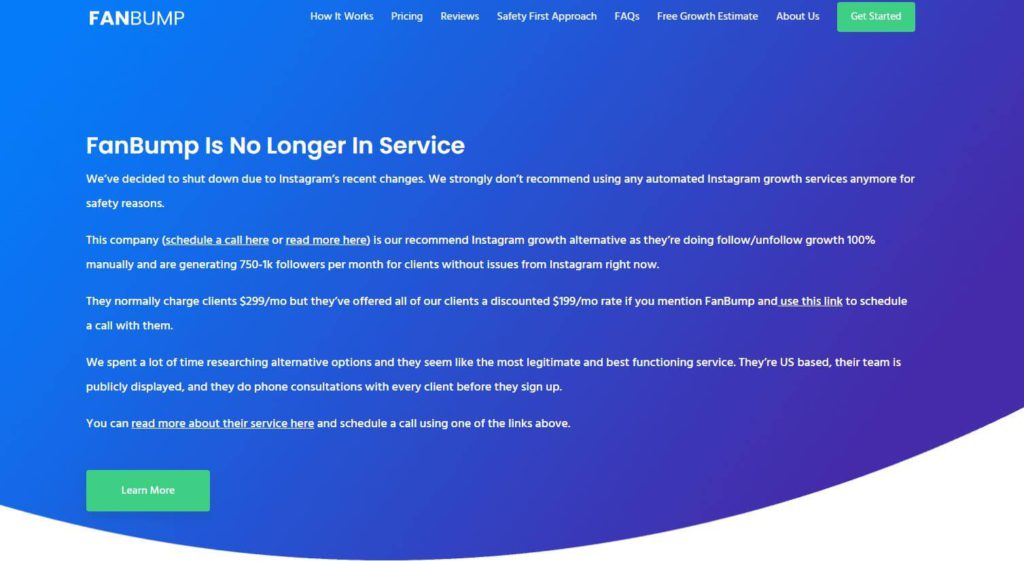 Our Rating: 1.2
FanBump is down – surprise, surprise. Well, not really. They charged their customers for services that were flawed and didn't work.
They mentioned organic growth, real people, and accurate audience targeting, but all they brought was trouble.
Look out – on the official FanBump website that is down for a while now, they offer an alternative service for you to use, but I wouldn't trust them with that, either. It's just too much risk. Plus, that service seems to be a rip-off because they charge their customers $299 a month!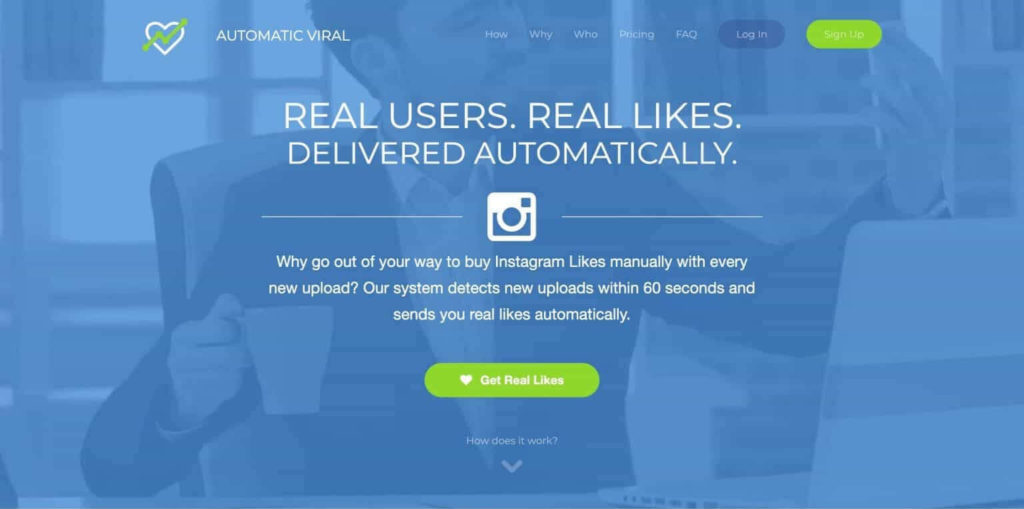 Our Rating: 1.5
Automatic Viral is another one of the Instagram growth services that we can label with "in memoriam."
Before Automatic Viral shut down, you could buy Instagram likes from its website. Yup, that was it. No followers, no views – only likes that would gradually be delivered to your uploads.
The only positive thing was that they would provide a money-back guarantee to their customers when they filed a complaint or lost the purchased likes.
But it's clear as a crystal that this isn't enough to skyrocket your account. It might only bring you popularity (at least on paper) that would wade overnight.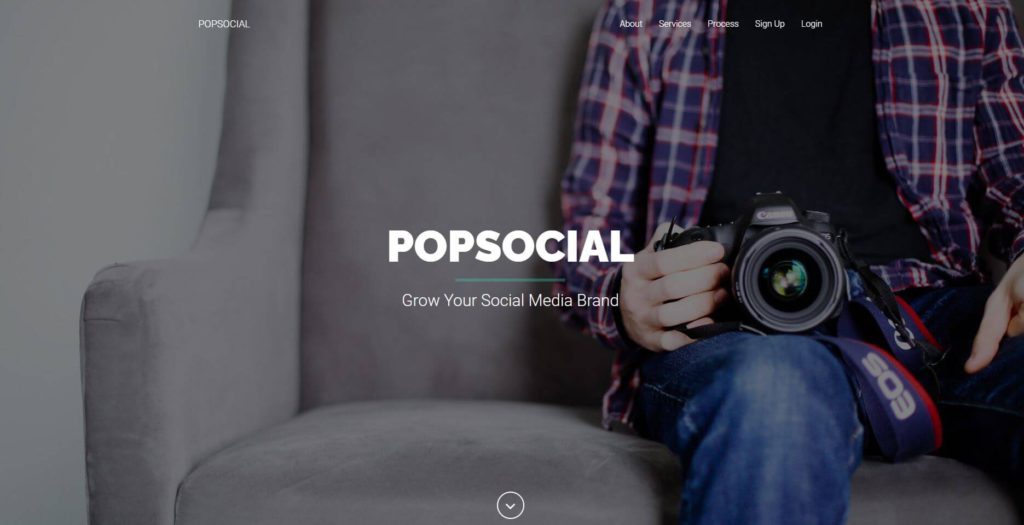 Our Rating: 2.2
PopSocial promises you a team of professionals who develop and carry out your marketing campaign. In other words, it should be a marketing agency that devises a personalized approach to your Instagram account growth.
See how I used the word "should"?
The reason is that the reality isn't like that. Instead, PopSocial seems to be an Instagram bot in disguise. The fact that the human factor is missing from their services left me more than underwhelmed, hence a low score it got.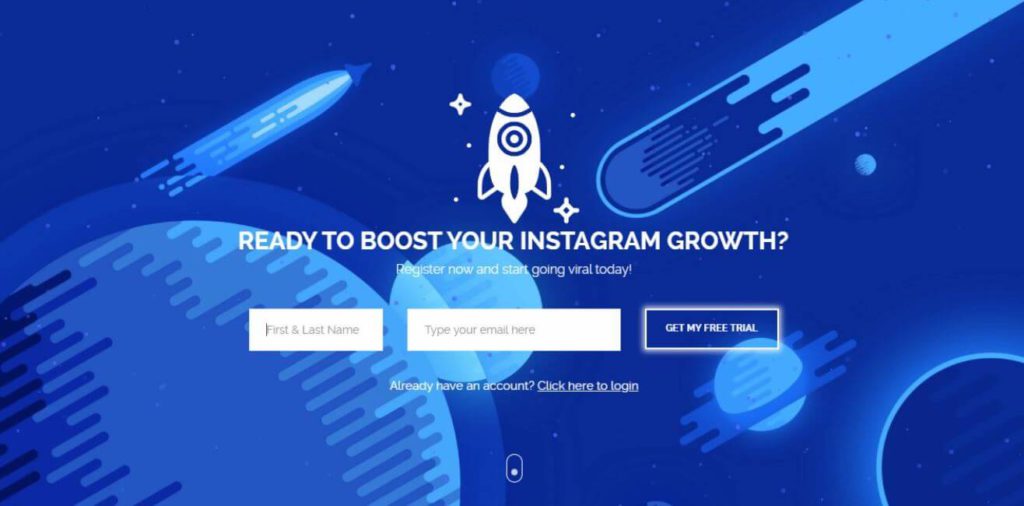 Our Rating: 1.3
Fuelgram is another service that hung on for dear life for some time before it was shut down by Instagram and Facebook.
It was supposed to provide organic growth for your Instagram.
They still have a domain with a secure website, so is it possible that Fuelgram will resurrect?
In my humble opinion, it's highly unlikely.
There are multiple testimonials from its former customers that Fuelgram jeopardized their Instagram accounts while it worked, and who would trust them again after that?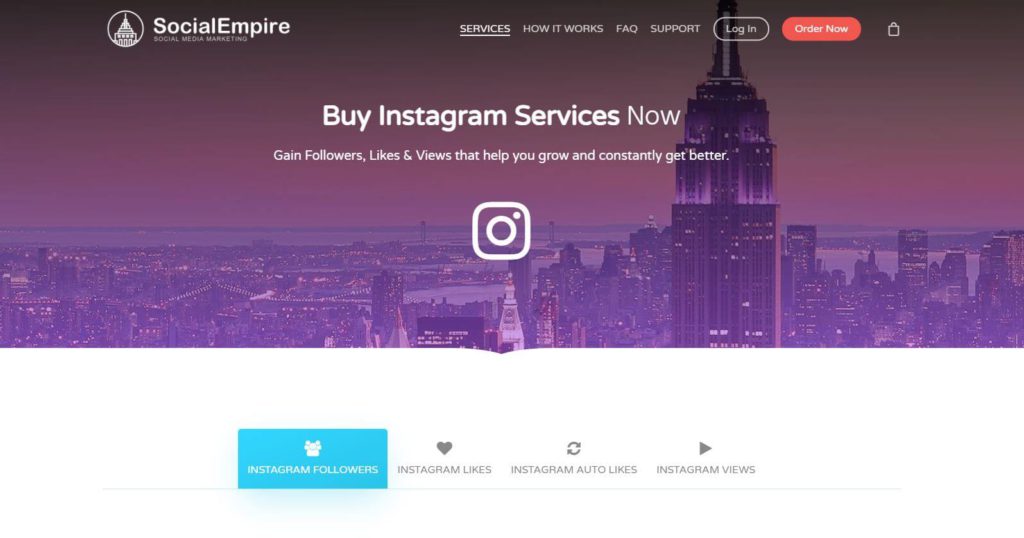 Our Rating: 2
SocialEmpire – sounds powerful, doesn't it?
Sorry to disappoint you, but it's not at all that special.
It's a regular marketplace where you can buy bundles of Instagram services, such as followers, likes, auto-likes, and views. Oh, if other social media platforms interest you, you can also get YouTube, TikTok, and SoundCloud traffic from them.
The problem arises because the services are of poor quality and gradually start disappearing. They promise to give you auto-refills for the next 45 days, but what after they expire? You are back to square one.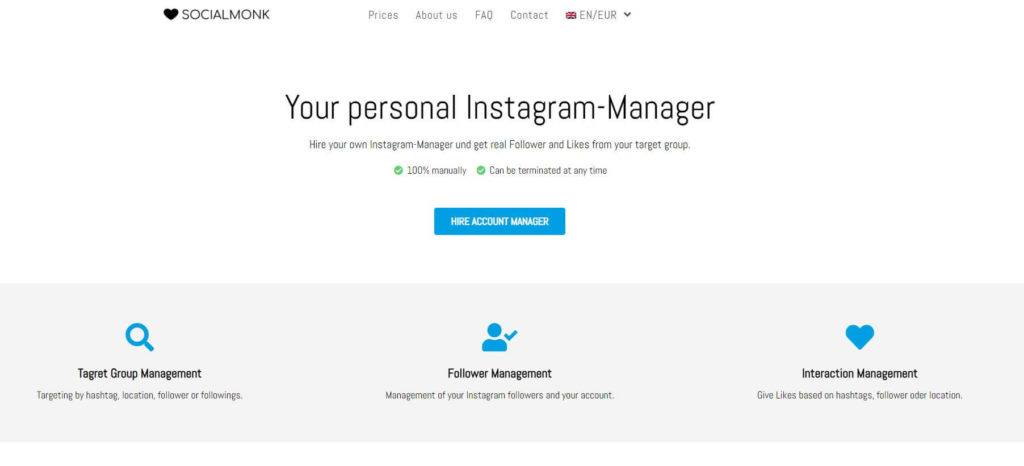 Our Rating: 1.9
People behind SocialMonk go out of their way to convince you their actions are 100% manually performed, that is, that your account is operated by their account manager.
I wasn't able to speak to my alleged account manager, and I didn't notice much growth, let alone targeted one.
So, while it won't suspend your account, you won't get much growth, either.
There's another thing that smells fishy: They claim to access your account solely from an encrypted German server. I mean, what? And where? There's no way to check the validity of that promise.

Our Rating: 1.8
Ampfluence is a growth service full of misleading descriptions, such as "no bots," "100% human-powered" actions, and so on. But all of these are empty words.
Beneath the surface, there's an Instagram bot that could, in fact, shadowban your account. It happened to me multiple times. I mean, Ampfluence was designed by 99 Robots – does that sound to you like non-automated, manual growth?
Claiming false things like that is a downright scam, and you should always steer clear of it.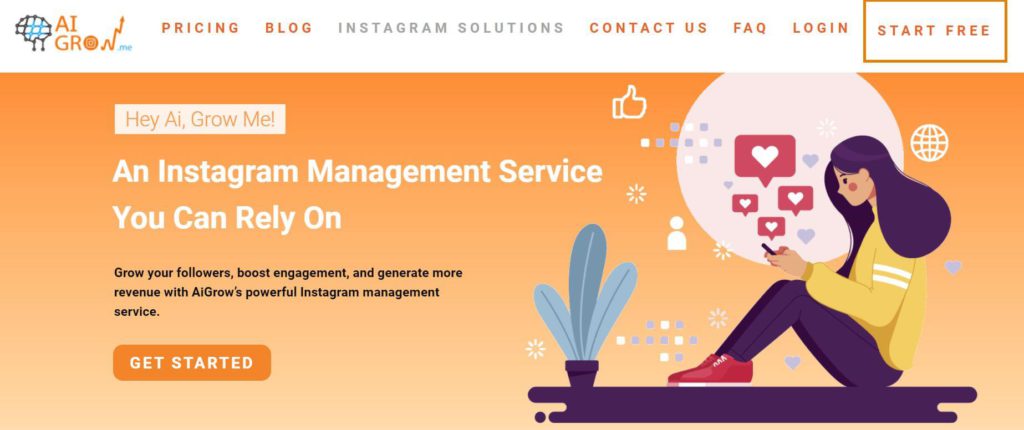 Our Rating: 2
There are two courses of action that you can take with AiGrow: they offer you a follower growth assistant (read: one of their bots) or tools such as post scheduling, auto DM-s, bio links, etc.
If you choose the former, there's a high risk that it will set off Instagram's alarm. And while setting up services yourself is a better option, it still isn't satisfactory.
Namely, post scheduling is better done via some other services because AiGrow lacks advanced queuing options, and auto DMs require a lot of time and effort for mediocre results.

Our Rating: 2.4
SNS Growth allows you to buy packages of Instagram services for your profile. You can choose whether you want instant delivery or a drip-feed option. The latter is better because it lowers the chance of Instagram recognizing that you purchased these features.
However, no matter how hard I tried to set up optimal delivery times so that it seemed natural, Instagram managed to see through it. And then, they would delete the followers, likes, or views I purchased from SNS Growth.
If they manage to find a way to go about it, they'll get a higher grade. For the time being, SNS Growth does not live up to the expectations.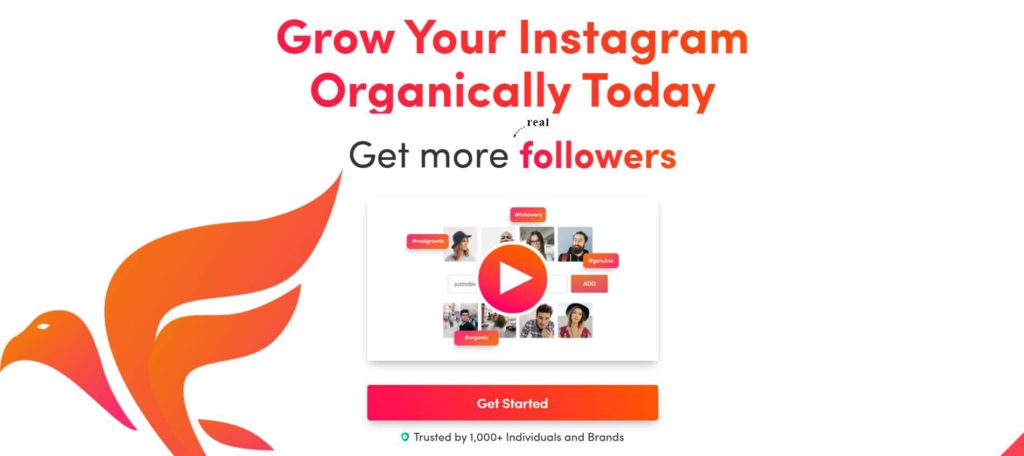 Our Rating: 2
Social Flight prides itself on the fact that some of its numerous customers are influencers with more than 50K followers, but all I got from these reviews was a sleazy vibe.
When I tried out their service myself, it turned out I was right.
There wasn't much organic growth and real people coming to my profile. Audience targeting also seemed to be flawed as I couldn't see that the accounts that followed me belonged to people from my niche.
All in all, I wish that SocialFlight was a real organic agency, but it's highly unlikely.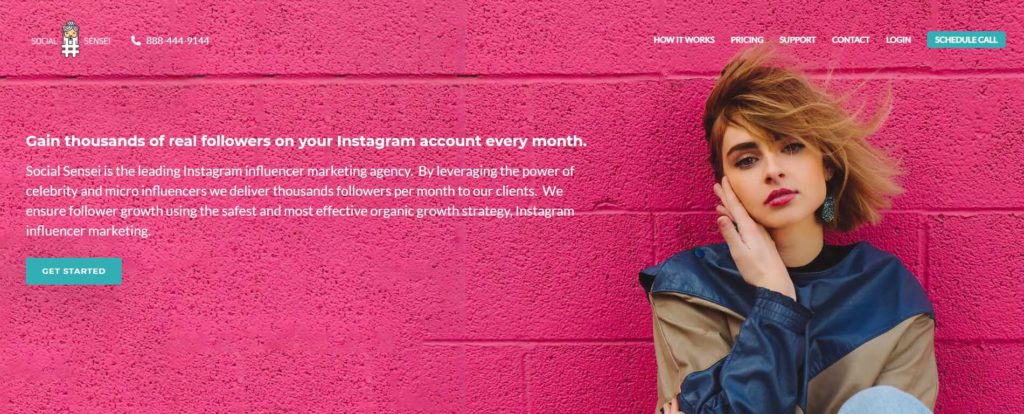 Our Rating: 2.1
The last growth service on my list, SocialSensei, has a bunch of packages for Instagram. Some of them are even billed at $1,000 per month. Yes, a thousand bucks. The "cheap" ones are around $300.
Are their services premium, then? Not really. The followers that you get from SocialSensei are mostly fake accounts.
The fact that Instagram notices SocialSensei's fake engagement is not the only problem. When people notice you have purchased your following, they will scroll past your profile without thinking twice.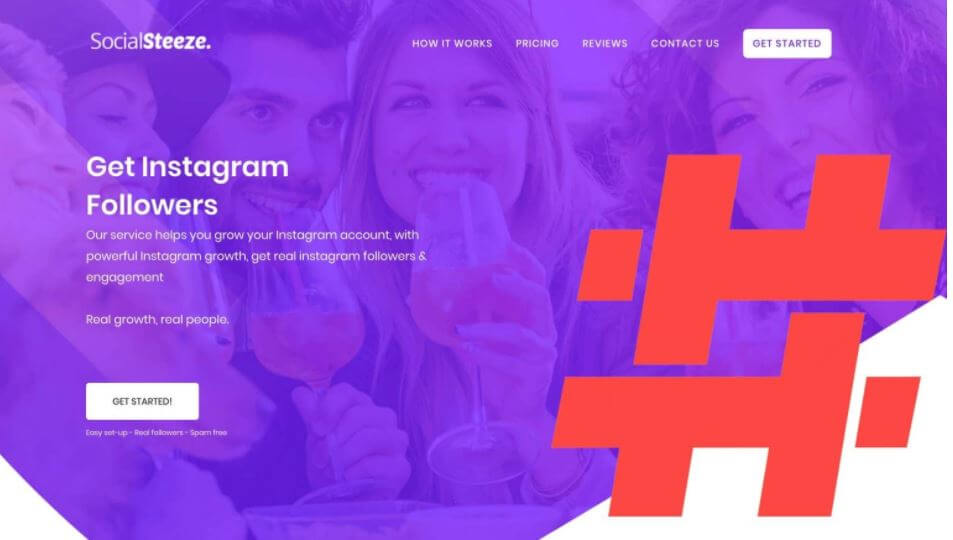 Our Rating: 1.3
Social Steeze is another one of the Instagram growth services that went down after getting sued by Facebook, Instagram's parent company.
Actually, it's one of the first to depart as it hasn't been in operation since 2018. It was a scam company that sold Instagram likes and followers, but it could also automate your actions. Apparently, all it did was connect you with fake accounts.
In order to avoid fraudulent services like this, it's good that you are looking for honest and unbiased IG tools reviews that won't conceal any info.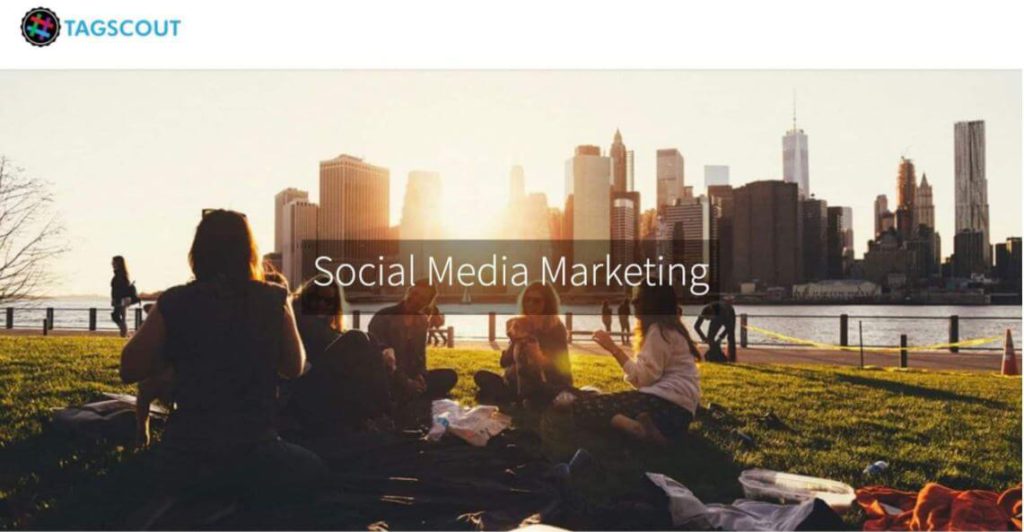 Our Rating: 1.3
TagScout is, unfortunately, another service that went out of business.
What was particularly problematic about it is that it claimed to be a well-rounded Instagram tool that will boost your account steadily and organically. Yeah, you guessed it – most of it was only automation, meaning it acted like an Instagram bot.
The good thing I can say is that this tool was easy to use. But its website was not secure, so who knows what they could do to your data.

Our Rating: 1.3
Before it shut down, Gold Nitro was quite popular.
So, did it deserve to go under, or was this move unfair? Certainly the former.
Namely, Gold Nitro promised to grow their customers' accounts by using real people and interacting with genuine accounts, when all they did was perform automated actions.
Many users complained about getting banned because of Gold Nitro, but that's not even the worst thing. They stole the passwords of their customers, which is straight-up fraudulent activity.

Our Rating: 1.6
Sogro offers features for Instagram, Twitter, and Pinterest.
Why did Sogro get such a low score?
I usually reserve the lowest grades for services that were a scam and are canceled now, but Sogro is equally bad. Its website is still up, and they accept new customers even though their services stopped working long ago.
So, it won't grow your account in any way, but you'll still get charged. And if you want to get a refund, well… Good luck with that.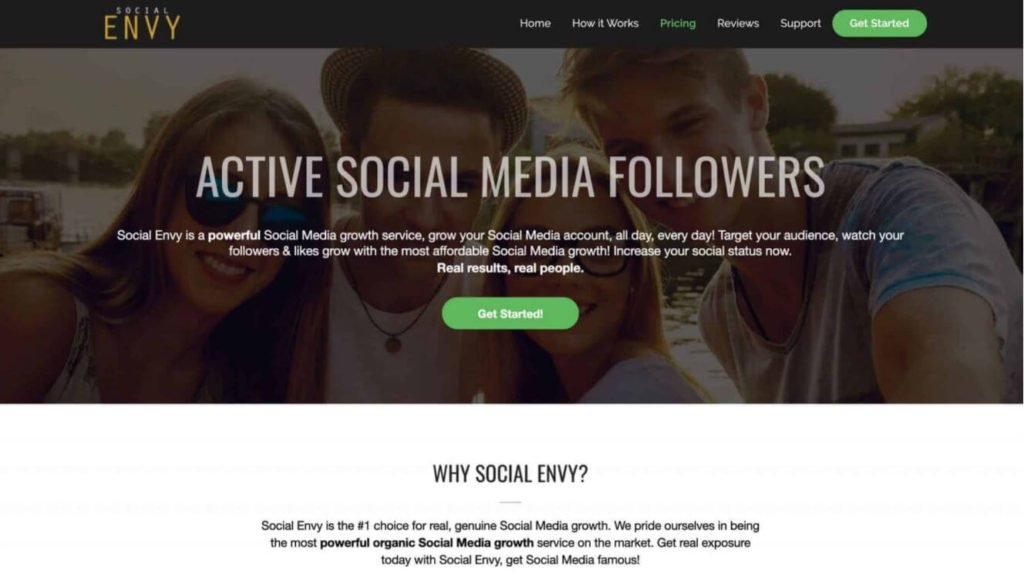 Our Rating: 1.3
Social Envy was a growth service run by a New Zealand-based company, and it was sued by Facebook for its practices.
The unscrupulous nature of Social Envy included automated interaction and increased risks for your account when all they promised was organic growth.
My stance remains the same: companies that are not transparent about their methods of work should accept the consequences of their actions. I don't think that Social Envy will recover because it wasn't an efficient and useful service in the first place.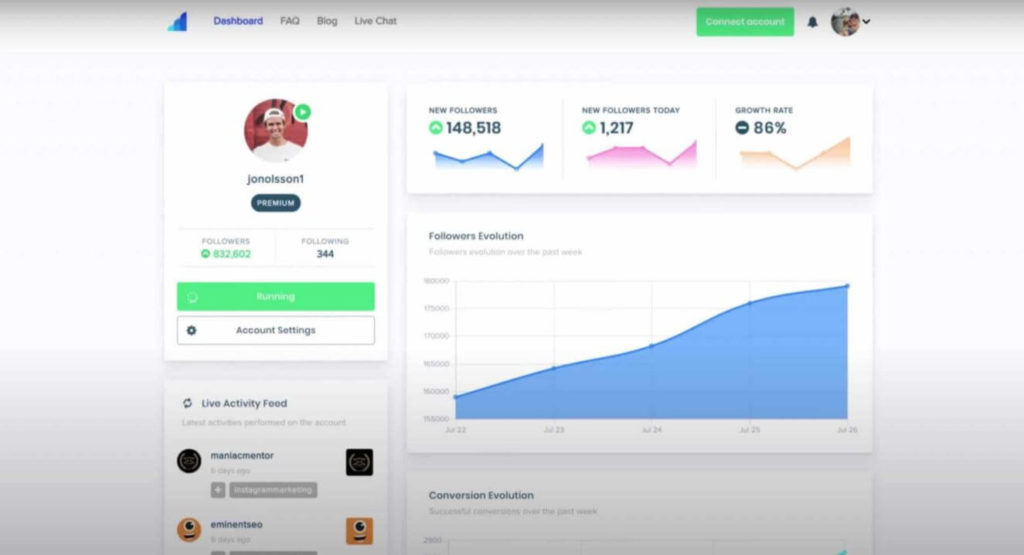 Our Rating: 1.3
Another Instagram growth service that is down?
Yes, Social Drift closed its door to the public sometime in 2020, and for a good reason. They had strong claims about providing you with organic growth. They would even ask you to specify multiple filters so that they could "target your audience."
Turns out all of that was fake. It was most probably an Instagram bot – and not a safe one for your account.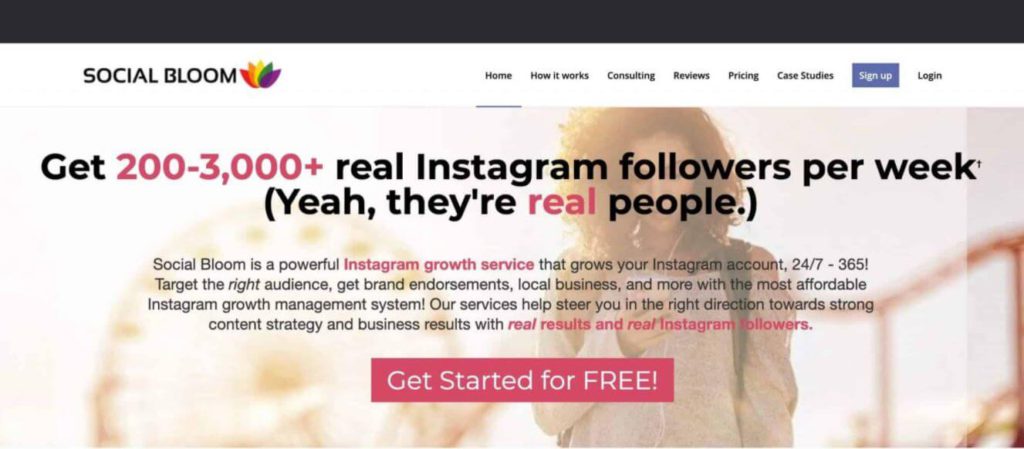 Our Rating: 1.3
Social Bloom claimed something along the lines of getting you up to 3,000 real followers per week. Does that sound plausible to you?
Yeah, it doesn't, because it can't be.
A large portion of followers they brought to your profile was fake accounts. That's why Social Bloom was canceled and has rebranded to XPLOD Social. TBH, their rebranded service seems to consist of a similar scheme, and I wouldn't recommend getting it either.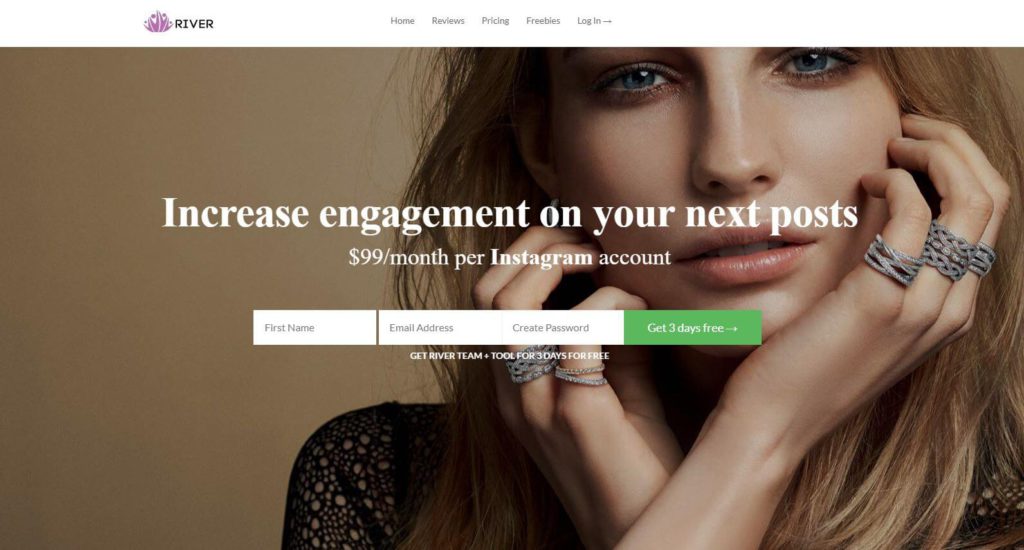 Our Rating: 1.9
Getriver (also referred to just as "River") is a service that promises a personalized growth plan, a dedicated manager, Instagram experts, and targeted users.
Unfortunately, it fails to deliver most of the above because I found out all it was doing was automating your account.
This can indeed boost your follower count temporarily, but it isn't what you sign up for when you read their descriptions. Getriver should be called what it is instead – an Instagram bot; a mediocre one, if I may add.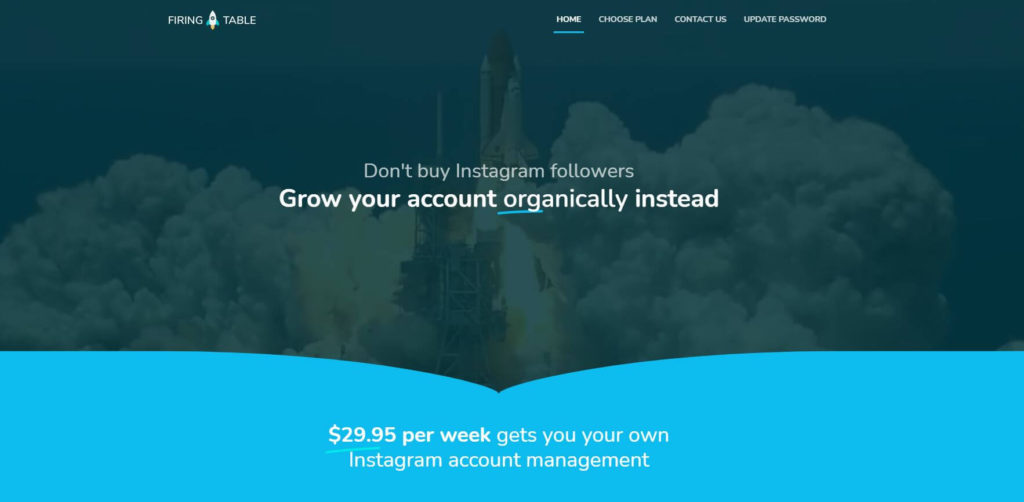 Our Rating: 1.9
When I first tried Firing Table, I expected to get a service that will bring real and targeted people to my profile. Alas, all they did was automate my actions.
I mean, if you dive deeper into their features, you'll see that they list "We'll DM new followers" and "We'll comment for you," but I thought those were the only bot-like aspects about it. Nope. It's just another bot pretending to be a growth service.
Also, their pricing plans come with a hefty price tag, but the worst part is it can cost you even more than money since they got my account flagged a couple of times.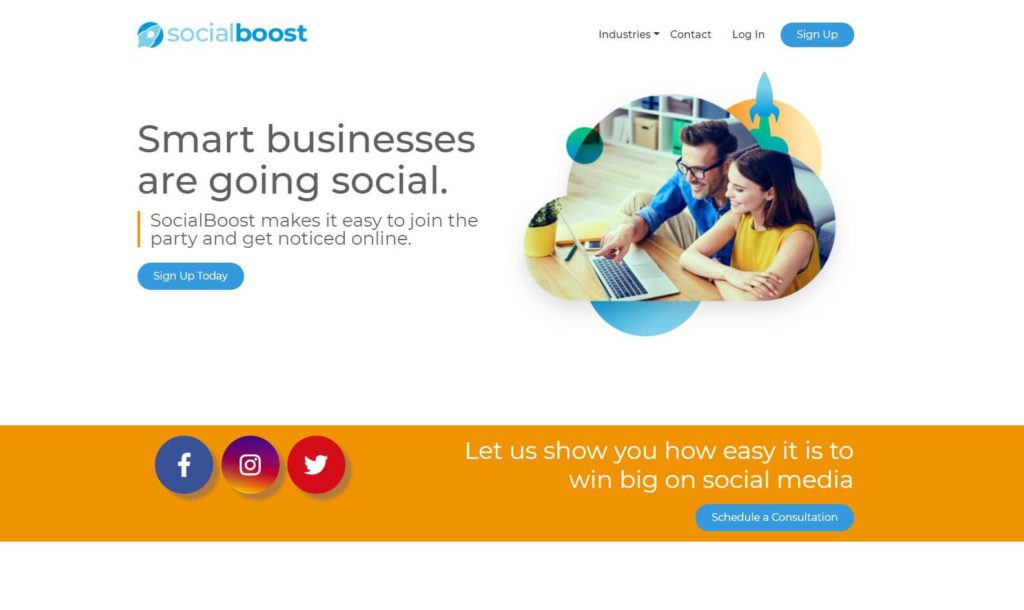 When you visit Social Boost's official website, you'll see that it is the "#1 organic Instagram marketing service in 2020." But the thing is that it's self-proclaimed, and bold claims like that don't usually mirror the reality.
While they are supposed to be a top-notch organic growth service that provides advanced targeting, managers, and manual interaction, all they do is employ an Instagram bot.
It is not as bad as some other bots out there – which is probably why the service hasn't been canceled yet – but this is bound to happen once its real nature is revealed.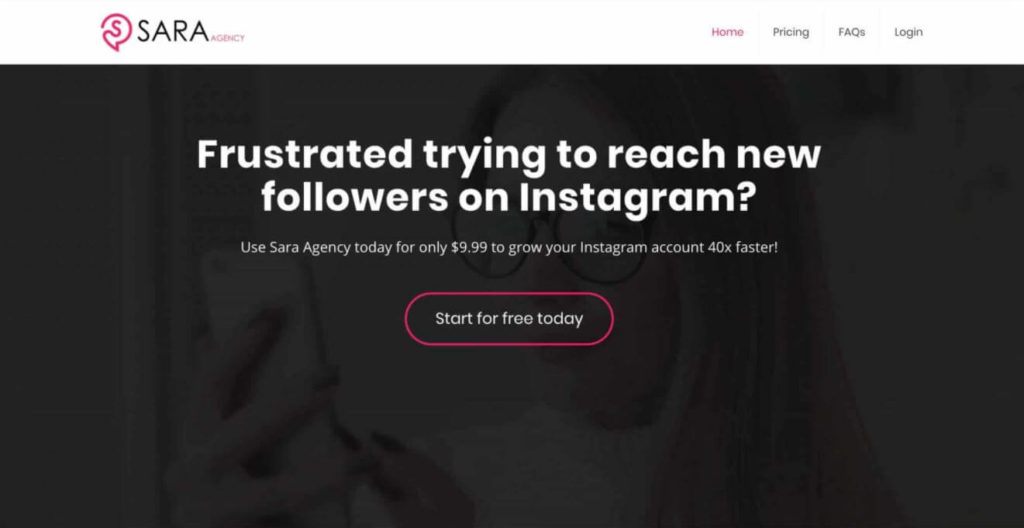 Our Rating: 1.3
Sara Agency collapsed because it violated Instagram's rules. On the surface, it looked like a high-quality growth service, but it mostly automated your engagement, and it did it too aggressively.
You could try and tweak different speed settings, but the real state of affairs was that you were choosing between the lesser of two evils.
One was that the service wouldn't work and you wouldn't get any followers, and the other was triggering Instagram's alarm for suspicious behavior.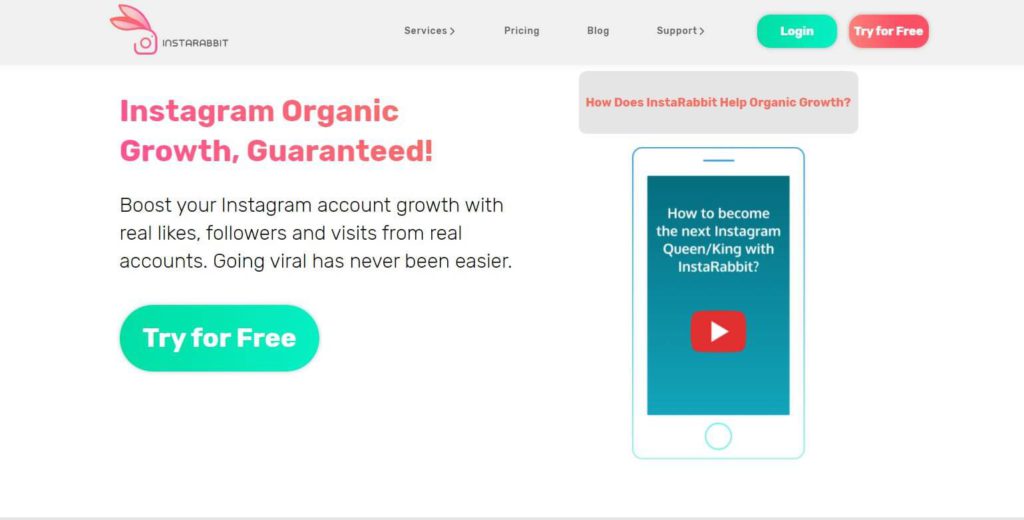 Our Rating: 2
InstaRabbit promises authentic tactics that include methods such as "Instagram pods" and "golden hour of Instagram."
The first one should bring you followers from your niche, that is, your pod, as they call it, but it's clear that they cannot have a base of their customers for every niche out there.
The second technique relates to the fact that they supposedly deliver likes to your photos two hours after you post them because that's when users engage the most.
But both can be summed up under the same InstaRabbit's practice: interaction with fake and bot-generated accounts.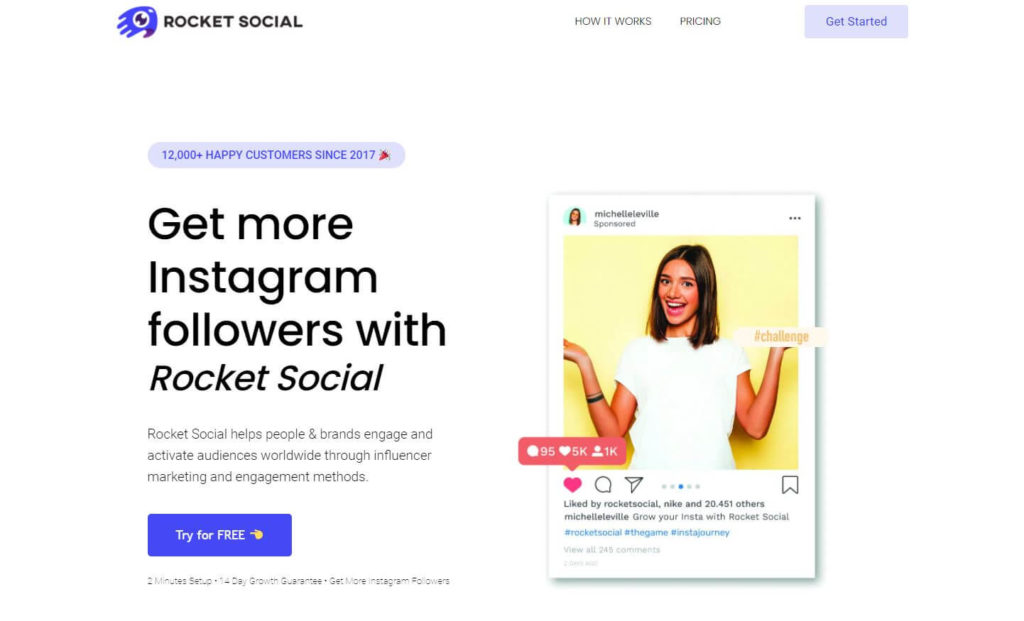 Our Rating: 1.6
When I first visited RocketSocial's official site, I knew something was off, but I couldn't exactly put my finger on what it was.
Then I realized they pretty much copy-pasted Nitreo's website. I checked, and the two definitely weren't one and the same company.
Plagiarism is never a good thing, but Nitreo is a quality organic service, so my hopes were high that RocketSocial managed to pull off the same performance, too.
Unfortunately, it didn't. The service is faulty, and there isn't much growth going on.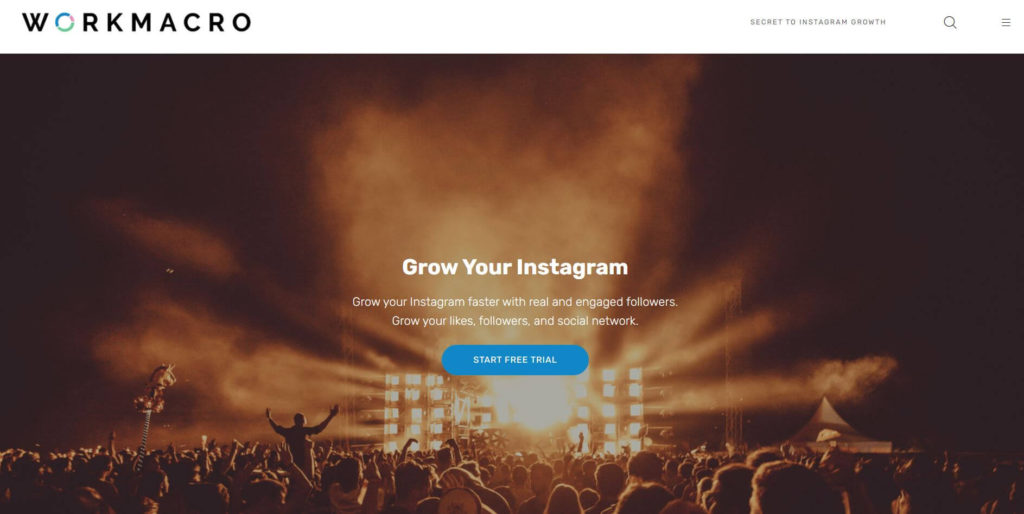 Our Rating: 2
I've encountered a curious paradox with WorkMacro – their slogan is "Don't buy fake followers," but then they bring them to your profile.
I mean, technically, you aren't buying fake followers from them since that's not what they list in their features, but at least 50% of the traffic they get won't come from genuine accounts.
On top of that, their tariff plan is expensive, and it's near to impossible to get a refund.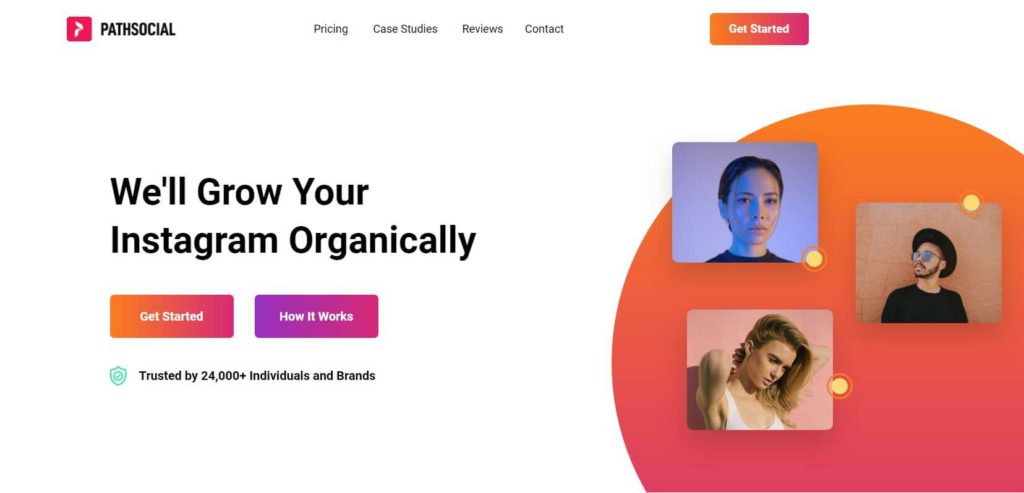 Our Rating: 1.9
PathSocial gives you a lot of vague promises like "Tell us what your target audience is, and we'll direct their attention to you." But how? They don't tell you this – by abusing Instagram's daily limits.
Its aggressive automation actions will block your account, and you won't get any help from their customer support when this happens.
That's why PathSocial deserves to be deemed as a money grab and not an IG growth service worth your time.
Final Words
Are you still learning the ropes when it comes to Instagram marketing? Or are you already a pro and want to broaden your arsenal of tools?
Doesn't matter; because the highest-rated Instagram growth services from this list will surely yield the results.
See you next time!