Social Boost can be considered a household name among Instagram growth services. This might lead you to assume that it would be easy to find an impartial and objective SocialBoost review. Alas, that isn't the case.
Or, to be more precise, it wasn't.
After reading my Social Boost Instagram review, you will learn everything you need to know about this popular service.
For readers who want to know the gist before they set out to read the whole article, here is a summary of what you can expect:
Social Boost At Quick Glance
Social Boost is a bot
It is risky to use
They also have some services for Facebook and Twitter
A safe & affordable bot is Kenji.
I advise you to look into these other popular services, as they can provide organic growth: Nitreo & Upleap.
There is a discount code GROW20 that gets you 20% OFF for life.
Most Popular Instagram Growth Tools Rated
What is Social Boost?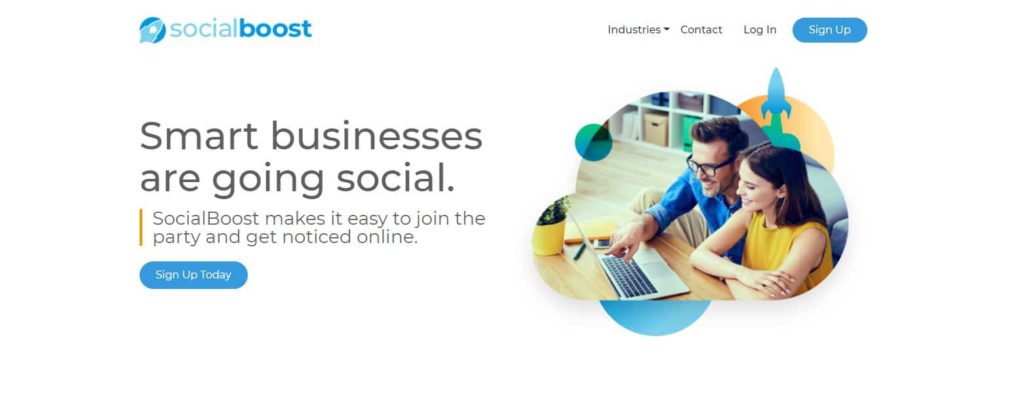 Social Boost is an Instagram growth service. On their website (socialboost.com), they promote trained Instagram marketers who manage and grow your account for you.
In addition, they promise real followers, safety, and 24/7 support.
They also have Facebook and Twitter features that could boost your social media profiles on those platforms.
So far, so good – or is it?
When things sound too good to be true, I always have a gut feeling that there's something fishy behind it. When it came to Social Boost, I was right.
I found out that it wasn't as efficient, groundbreaking, or safe as they make it seem on their website. It is, in fact, a plain Instagram bot.
How Social Boost Works?
As I mentioned, the company advertises itself as an Instagram marketing service, not a bot, though they mention automated campaigns. But you will never see explicitly that it is a bot.
So, you purchase the plan that suits you best, provide your email and Instagram username, and you expect to get an account manager assigned to help you reach your goals. You can pay via all the major types of credit cards.
They ask you to book your consultations with a "manager." Yeah, more like automated algorithms that oftentimes violate Instagram's policies.
In reality, Social Boost simply puts your engagement on auto-pilot, and not in a good way.
Social Boost got my account action-blocked, and when I continued to use it for the sake of this review, I also got shadowbanned.
Social Boost Features
Now that you know how Social Boost operates, let's get into what features the company offers.
Follow/Unfollow
Your "account manager" (read: bot software) should find people in your niche and follow them. If they do not follow you back after a period of time, it should unfollow them.
This is done in order to maintain a desirable followers-to-following ratio.
This is the main feature for many Instagram bots, and it is also the one Instagram is most sensitive to. If a real person was running your account, you wouldn't get flagged; but this isn't the case with Social Boost.
Gender and Location Targeting
Gender and location targeting, IMO, can be efficient, especially for businesses. You can target one or both genders and put in a location so that only people within that radius are targeted.
But, it isn't executed properly with Social Boost, which left me with a bad taste in my mouth.
After reading reviews on TrustPilot, I decided to set my target gender for men, and just as many of them claimed, there were one too many women followed.
Video Sharing
They also offer to create and share promotional videos for your social media profiles and attract your target audience.
Firstly, if you wanted a promo marketing video maker and editor, you could find a dozen better ones out there. And secondly, this is not what an Instagram bot should do.
Pricing of Social Boost
Take a look at the Social Boost Instagram pricing, and below I will elaborate on what I think about it.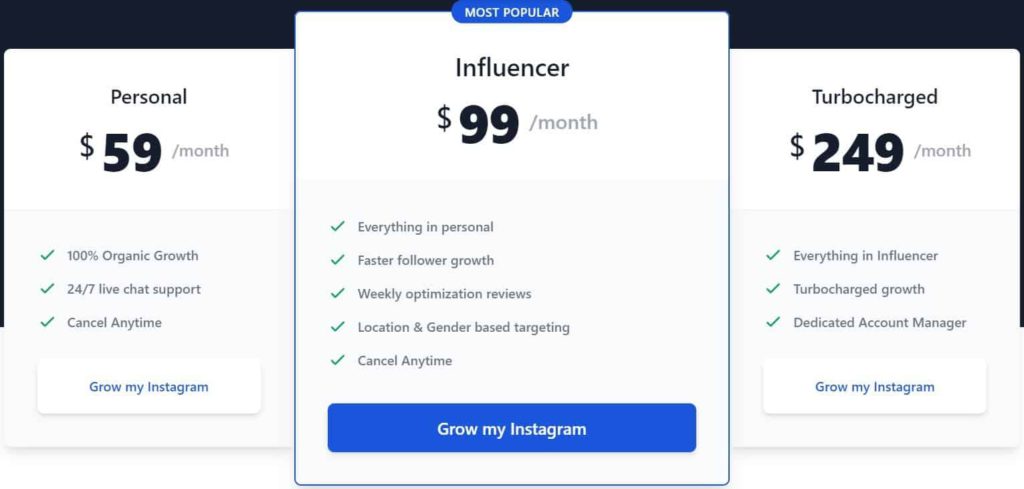 There is basically a single pricing plan that can be billed either monthly or annually.
It should include growth with real accounts, 24/7 live support, and the ability to cancel at any moment.
The first red flag was the high-end pricing, but that's not the main problem. Did you notice how I kept using the word "should"?
It's because all the features they promise in this pricing plan is not what you'll get.
In any case, you can get yearly access to Social Boost for $199 or pay a monthly fee of $29. They also try to lure you in to buy their annual package by saying that – if you choose monthly payments – it's going to add up to $348 per year.
But believe me, you will not want to try this service for the whole year. It would just be a vicious circle of blocking and banning your account.
Is Social Boost Legit?
In short: No.
They are not transparent when it comes to the service they provide and try to conceal the fact that they are selling you an Instagram bot.
In the sea of Social Boost reviews that you will stumble upon, many are 1-star because people were disappointed, and for a good reason.
I also managed to find out that reviews on Trustpilot were sometimes reported so that people couldn't find them and learn that Social Boost is a scam.
Is Social Boost Safe?
It won't steal your information, but I have seen people complain about getting charged even after canceling their monthly subscriptions.
You will also have a hard time getting a refund and potentially get your account blocked. All in all: proceed with caution if you decide to take the risk with Social Boost.
Top Social Boost Alternatives
Disappointed that Social Boost does not provide organic growth?
No worries; there are plenty of better alternatives out there that do!
Pros and Cons of Social Boost
Let's see about the yeas and nays on Social Boost.
Which ones do prevail, what do you think?
| PROS | CONS |
| --- | --- |
| Safe payment gateway | Expensive |
| | Misleading advertising |
| | Possibility of getting action-blocked and banned |
| | Audience targeting doesn't work |
| | Lack of genuine reviews |
| | Hard to get a refund |
| | You might be charged after you cancel your subscription |
Social Boost Review – Final Thoughts
Social Boost is dishonest, and their advertising is misleading.
If you are looking to put your money towards a service that will actually help you, consider the alternatives I provided below.
It is best to opt for organic growth when it comes to Instagram because bots will never bring you genuine followers or engagement.