Hey there, fellow Instagrammers! Today, I've prepared an objective Social Shop review for you.
If you wanted to grow your Instagram following or engagement with Social Shop, I've included info such as:
What is Social Shop?
Is it safe to use it?
What's the quality of Social Shop Instagram followers, likes, and other features?
What's the price?
For a short account and concise summary of what I learned about Social Shop after I tried out its services, check out the main points below.
Social Shop In Broad Strokes:
Social Shop is a marketplace that sells services for a couple of social media platforms
The quality of whatever you get from Social Shop will not be the best
It is actually safe to use, even though the website has some security issues
It's not unknown that buying followers and likes on Instagram isn't the formula for long-term growth. It's much better to use a safe IG bot (e.g., Kenji) or – even better – hire an organic service like Nitreo and Upleap that will do the growth for you.
They have released a discount code GROW20 to give users a 20% OFF the price for an unlimited period.
Most Popular Instagram Growth Tools Rated
What is Social Shop?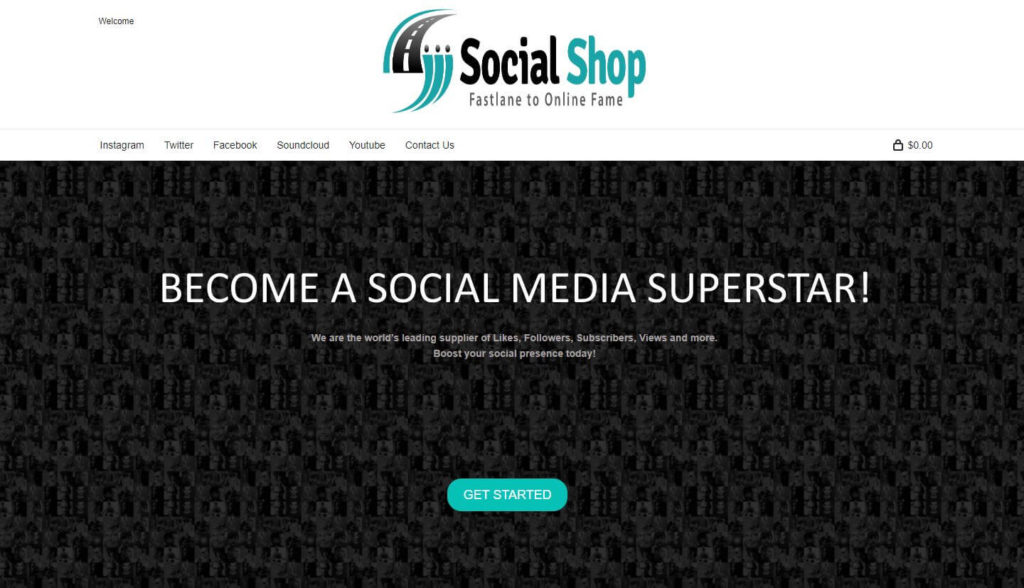 People use Social Shop to buy engagement for Instagram, which is what I did in order to test out its quality.
Additionally, Social Shop's shop offers features for four other platforms:
Twitter
Facebook
YouTube
SoundCloud
So, it is, in a way, a marketplace where you can buy things that will boost your accounts.
Their slogan is "Fastlane to Online Fame" – well, maybe, but also a short-lived one. Something like a dead-end street. Why?
I'll get to that in a moment.
I just wanted to emphasize that this is what I was met with the first time I tried to access Social Shop's website: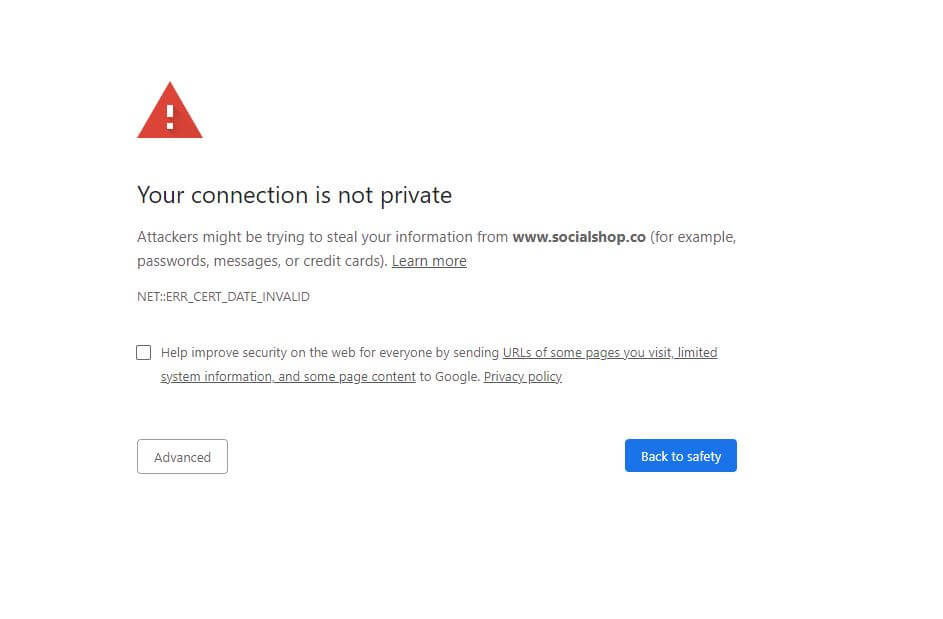 For the sake of this Social Shop for Instagram review, I decided to ignore the warning and proceed to the website, but I'm sure most of you would, which is perfectly understandable.
I didn't notice that the website misused my data or anything like that, so I'm guessing it's just a technical difficulty that they've encountered, but still, it is an issue that mustn't be overlooked.
How Social Shop Works?
Social Shop is very straightforward to use – almost the same as online shopping.
You browse through their packages, choose the one that you like, and make a payment.
But here's my main problem with Social Shop: once you click "buy," in order to actually pay, Social Shop redirects you to another website, buzzdays.com.
The logo and the design of that website are very similar to Social Shop. I believe they are sister-companies, or even maybe one and the same company that tries to attract customers from multiple websites.
Maybe it's also because Social Shop's website isn't secure, and it cannot process payments. In any case, it was a definitive sign that I cannot be sure who is behind Social Shop.
That said, you won't get much info or help from their CS that is only available via an onsite fill-in form.
Features of Social Shop
Social Shop offers many services. I've tried and reviewed those for Instagram because that's my scope of interest, but I'll also briefly mention other platforms if you want to know what to expect.
Instagram
You can buy the following services from Social Shop Instagram:
Followers
Likes
Automatic likes
Comments
Views
Naturally, I assume that most of you are interested in followers. You can get from 100 to 15,000 followers, and they will arrive promptly.
But what is the issue here?
As soon as Instagram detects that followers are arriving at your account in heaps, they will delete them. Not to mention that most of the accounts are fake with no content or people who are not really interested in your niche. So, even if Instagram does not intervene, they would probably unfollow you either way.
A similar thing occurs with likes, though Instagram is not as strict as with followers. But they won't be long-lasting, either. The difference between auto-likes and likes is that the former are directed to your future posts.
In all honesty, Instagram views are not very useful, but if that's what you wish to get, you can buy from 100 to as many as 20,000 views on Social Shop.
And when it comes to comments… Should I say more than that it commented a string of inappropriate emojis on a very serious picture? Yeah, just avoid comments altogether.
Other Platforms
Here's what you can also get on Social Shop:
Followers, favorites, and retweets on Twitter
Likes and subscribers on Facebook
Followers, downloads, and plays on SoundCloud
Subscribers and views on YouTube
Pricing of Social Shop
For each feature it sells, Social Shop offers multiple pricing packages. Let's take a look at the most popular ones – followers & likes.


There are some really cheap ones (like 100 followers or 100 likes for $2), and then there are some more substantial (like $90 for 20,000 likes or 15,000 followers).
Is Social Shop Legit?
I can't be certain whether Social Shop is legit. I mean, they deliver the services you buy, but their website is not secure, and they are redirecting you to another one. I wouldn't call that legit.
Is Social Shop Safe?
Yes, Social Shop is safe. Its features won't ban your account or something like that.
Recommended Social Shop Alternatives
So, considering that Social Shop is mediocre, you may be curious to learn where to buy Instagram followers.
But the real question is:
Should you buy followers on Instagram at all?
Well, probably not.
I'm not a fan of this strategy because it's not effective. The same goes for likes, views, etc. That's why I recommend the organic growth pathway with the tools below.
Social Shop Pros and Cons
To summarize:
| PROS | CONS |
| --- | --- |
| A wide variety of features | The website isn't secure |
| Cheap | You will lose followers and likes |
| | Unresponsive CS |
| | Redirects you to a completely different website |
| | No refunds |
| | Many accounts they bring to your profile are fake |
Social Shop: Final Words
In the end, do I recommend Social Shop?
The answer is: Maybe.
In case you need a temporary boost and shortcut to the explore page, some cheaper packages are OK, but do know that the followers, likes, or views won't be there for long.
If you want to achieve consistent growth with followers who like what you're posting and will actually bring value to your business, opt for an organic service instead. Check out some of them below.