So, you heard about the Social Bloom shut down? The company closed its doors a while ago, but the dust hasn't settled yet.
Since this is still a hot topic, I decided to give you my take on it. The article before you tackles questions like:
Why Social Bloom closed?
Was it any good in the first place?
Should you worry if you used it?
Not interested in the details? Read the key points below:
Social Bloom – The Summary
Social Bloom is closed
The tool performed auto-engagement
It was pricey and potentially unsafe
An app that does similar things, but in a safe way, is Kenji
On a budget? Type GROW20 and get a decent discount (20%)
Most Popular Instagram Growth Tools Rated
What is Social Bloom on Instagram?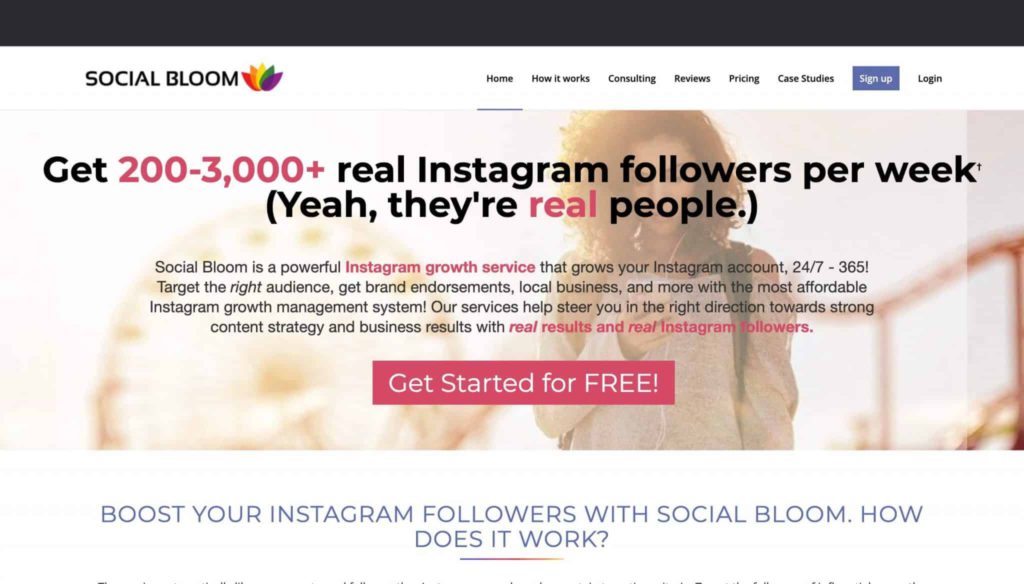 Social Bloom was an Instagram growth tool, or, in layman's terms, a bot. Since bots have a bad rep, most growth services don't like to admit that's what they are. However, Social Bloom said it upfront, and I can respect that even though I don't condone the use of bots.
What could Social Bloom do?
Oh, the usual – like, follow, unfollow, and comment – all automated, of course. It's no secret that Instagram is against such tools, and, so far, it managed to shut down quite a few of them. But this isn't why Social Bloom closed, though. At least not from what I learned.
Apparently, the service didn't function very well, and it went bankrupt. They developed a bad reputation, and people stopped going to them. Simple as that.
Now, Social Bloom did do some naughty things that may have endangered their customers' accounts. I think it's important you know what they were to avoid similar companies. And trust me – there are plenty of them.
Read on and spare yourself a lot of potential frustration.
How Did Social Bloom Work?
As I previously mentioned, Social Bloom did basic Instagram tasks which include liking, following/unfollowing, and commenting. It engaged with the audience that you targeted to try and lure them to your account. I'm sure you've already seen a ton of similar services.
While it worked, it was a half-decent bot. Yes, it violated Instagram's Terms and Conditions, but it didn't seem to have gotten too many people in trouble.
Everything went reasonably well for these guys until, suddenly, something happened. Nobody really knows what it was, but Social Bloom was stopped dead in its tracks.
It ceased working entirely, and there was no word about this from the company. The customer support, which wasn't very good, to begin with, decided to play dead.
That was it for Social Bloom. What remains is a domain for sale and a few angry customer comments on Trustpilot.com.
Features of Social Bloom
Social Bloom was a very simple tool that had only the essential features. Let's see what they were:
Auto Like, Follow, Comment
I already named Social Bloom's engagement features several times. Now, I'm going to explain them in detail.
These functions were very straightforward. You directed them with the targeting feature, and they did all the heavy lifting for you. And all was well, or at least it appeared so. The service managed to draw in some followers and engagement to its users' profiles.
All in all, its success rate was humble, but it was something.
The biggest concern about using features like this one is that Instagram would action-block you. This indeed happened to some Social Bloom's customers, but not very many.
Aside from the above-mentioned, I managed to uncover another major downside of this feature.
There's a chance that Social Bloom didn't grow accounts by auto-engagement. Instead, it possibly had thousands of bot accounts at its disposal who interacted with the company's customers.
This means that all the growth it produced was artificial and essentially useless.
Targeting
When it comes to targeting, Social Bloom did it based on three parameters – hashtags, locations, and account names. This feature worked reasonably well, but it needed more options.
It couldn't avoid fake or inappropriate accounts, which is a huge issue. Sometimes, interacting with the wrong IG profiles can seriously damage one's reputation and hinder growth.
Social Bloom Pricing
Unlike most of its competitors, Social Bloom didn't have monthly subscriptions. It offered weekly pricing plans, and here's what they looked like:

Take each price and multiply it by four to get the monthly expense. Not cheap at all. I mean, $64 for one month of its most basic features was just too much. It wasn't worth it even in Social Bloom's heyday.
On the bright side, the service did offer a free trial, which is always a nice thing.
Is Social Bloom Legit?
I'd like to say that Social Bloom was legit until it wasn't. At least that's what it looked like until I discovered that it heavily relied on bots to boost its users' profiles.
Go over to Trustpilot.com and read what former customers have to say about their experiences with Social Bloom. Some claim they lost tons of followers that the service helped them gain. Others faced an ill-functioning tool, and customer support didn't respond to their complaints.
Is Social Bloom Safe?
Social Bloom wasn't particularly unsafe. There were instances when accounts got blocked for using it. However, such occasions were rare. The tool didn't compromise people's data or money, so it was secure in that sense.
Best Social Bloom Alternatives
Social Bloom isn't available anymore, which means that you'll have to find another growth service to use. I was lucky enough to stumble upon a few brilliant companies, and you can check them out below.
Social Bloom Advantages and Disadvantages
OK, it's time to check out the pros and cons of Social Bloom:
| PROS | CONS |
| --- | --- |
| It was easy to use | It stopped functioning abruptly |
| You could try it for free | Its prices were steep |
| | Potentially used bots |
| | Too few targeting options |
| | It may have gotten users blocked |
Social Bloom Review: The Final Word
Did Social Bloom scam people and then disappear?
I guess you could say that, but I feel like "scam" is a bit strong. I'd rather say that the company was dishonest about the quality of its service, but it may have been useful to some users.
One thing is certain, though – it couldn't boost an account. At least not in a meaningful way.
Instead of dwelling on Social Bloom another second, I suggest you hire an organic growth tool. I listed several leading companies below.