Not long ago, I decided to try out PathSocial and see if it's any good. And I don't know if you noticed, but the internet is full of fake reviews about this service.
None of them seem unbiased to me.
Therefore, in front of you is my extensive, firsthand PathSocial review in which I cover all of the essentials, such as:
What is Path Social?
Can it really grow your Insta organically?
Is it worth your money?
What are the negative aspects of it?
I take it some of you guys don't have that extra minute to stick around, so I've prepared a short overview just below.
Come on, let's get weaving!
Path Social: Brief Summary
Path Social is a classic bot-based service even though they claim they can grow your Gram organically;
The service doesn't openly display what features they offer;
Many users got into trouble because of this service.
Real organic growth doesn't happen overnight, but the results will be there to stay;
If you wish to test those two services I mentioned, here's a discount code that gives you 20% off on all their price plans forever: GROW20
Most Popular Instagram Growth Tools Rated
What Is Path Social?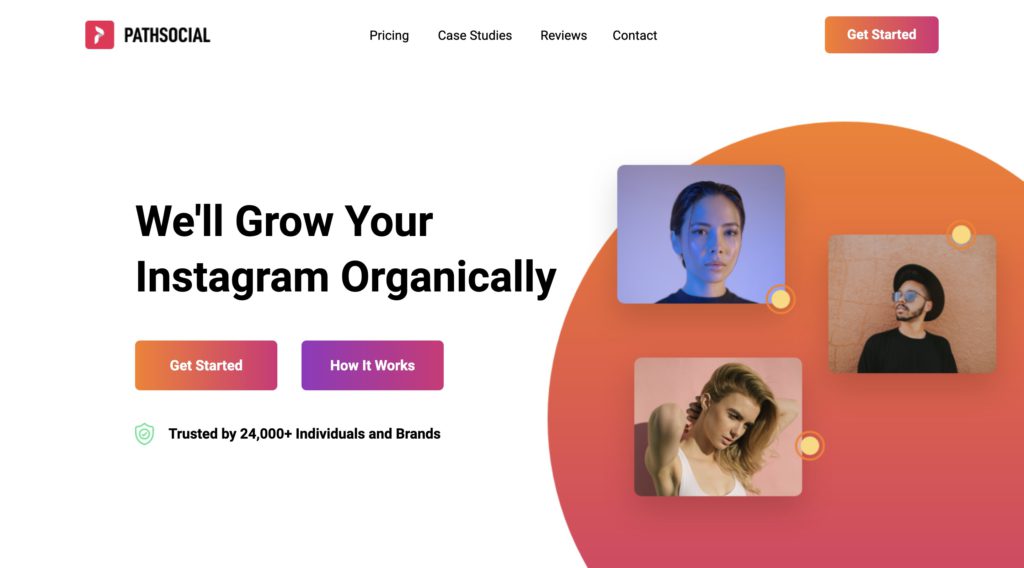 Path Social is an Instagram growth service that's been around since 2012.
They say they'll grow your account organically, without interacting with fake (bot) accounts. Also, they claim how several thousand users and brands use their services – they even have a "Review" and "Case Study" sections.
But who are all of these people?
I decided to search them on Gram, and guess what – those accounts don't exist. So, fake advertising and claims right from the start.
In addition, there aren't many Path Social Instagram reviews online. The ones I did manage to find on Trustpilot.com don't say anything nice about this service.
They claim how Path Social is a scam, and they got robbed and banned from Insta. Some users even say they never heard from Path Social once they paid.
But despite all of the red flags, I decided to try the service and tell you my honest thoughts.
Stay tuned, folks!
How Path Social Works?
If you're willing to try out Path Social, here are the steps:
First, go to their official website (pathsocial.co), and in the upper right corner, click "Get Started."
The next step would be to choose one of the two price plans and click on "Start growing today."
After that, you'll need to provide your IG username and email, but not your password, which is a plus.
Then, you will need to enter your credit card information and click on "Make Payment."
Once you purchase a plan, you'll have to select targeting filters (more about that in the next section), and you're golden. The rest is up to them.
Okay, so how do they do it?
No one really knows because they're vague about their features and growth strategy.
They openly claim how they will grow your account organically, but I can tell you right away that's not true. If it were, I wouldn't get action-blocked and lose all of the followers I gained (which, by the way, were mainly from the Middle East) overnight.
Path Social Features
Path Social offers some basic features for Gram:
Audience Targeting
Path Social asks you to specify a few filters that are supposed to help you target your audience.
The main are:
What do I think about these filters?
Well, not much because they aren't exactly working.
Path Social doesn't seem to use them and provides you with random (bot) accounts or those not related to your niche.
What happens then?
You'll likely end up with no followers because they'll probably unfollow you soon enough or get deleted by Instagram. Then you're back to square one.
Interaction
Path Social interacts with other users on your behalf, or as they say: "grab people's attention."
This sounds good, but does it work?
Unfortunately, not. The tool seems to engage with bot accounts and brings fake engagement to your profile. This could jeopardize your account and result in suspension, action-block, or a ban.
Pricing of Path Social
Path Social offers two price plans, and these are: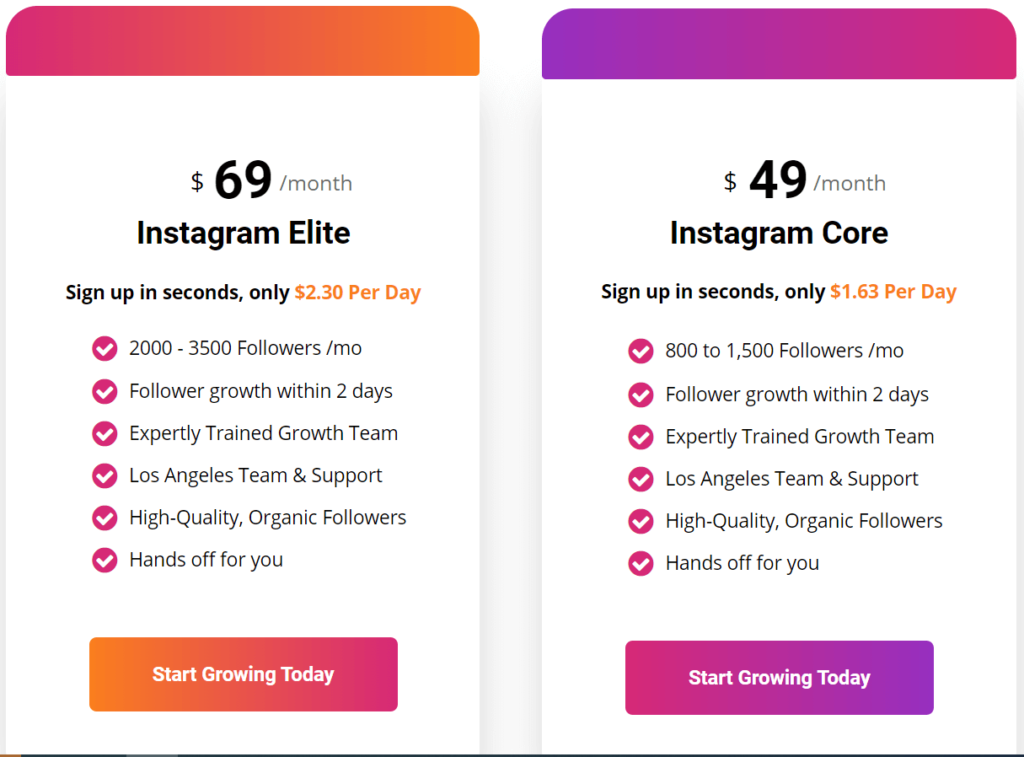 I have to say – these look a bit expensive if you consider the fact that the growth they provide isn't organic. Truth be told, there are much cheaper IG growth tools that will grow your account organically for real.
Nevertheless, they don't display the exact features each subscription plan contains. Take a closer look, and you'll realize you don't really know what you're buying. Why so dubious, Path Social?
Lastly, I just want to mention there's no free trial. So, if you wish to try out the service, you have to pay right away.
Is Path Social Legit?
I'm not 100% sure this company is legit, but I'm leaning towards no.
As a matter of fact, I'm pretty confident when I say this company is a downright scam. They don't offer any free trial, and their CS has gone radio silent.
So, if you decide to purchase one of their price plans, bear in mind you're probably never going to reach them if you encounter any problem.
Is Path Social Safe?
This one is obvious – no, it isn't.
Even though they don't ask for your password and their website seems secure, I'm afraid it's not enough.
They falsely claim how they will grow your account organically, but it's pretty apparent there's too much automation involved. And that strategy almost always leads to a ban or suspension.
Top Path Social Alternatives
Path Social isn't honest about its growth strategy, and from my own experience, I can tell you it isn't safe either.
Try turning to real organic growth tools instead because they won't gamble with your reputation. Check out the table below!
Path Social Pros and Cons
Let's weigh all the pros and cons of PathSocial:
| PROS | CONS |
| --- | --- |
| Won't ask for your Instagram password | No free trial |
| | They don't exactly say what features they offer |
| | A lot of bad reviews |
| | No refund |
| | Many users got banned or action-blocked because of the excessive bot activity |
Path Social: Final Thoughts
In the end, do I recommend employing Path Social on your big journey towards Insta glory?
Certainly not. The company is not completely honest about what they sell and how they grow your account. You'll likely end up cheated and banned from Instagram, and there's no one to turn to.
After what I've gone through over the years of trying out different IG tools, I found my peace in organic growth services.
I've listed some of the best ones you can actually rely on down in the table below. Try them, and you'll definitely see a difference!