Lately, many people have been asking me stuff like: "Is Mass Planner shut down?", "Does Mass Planner still work?"
So, I've decided to make this super-thorough Mass Planner review for all the curious folks.
Was their end unfortunate? Or was it completely justified? If so, what exactly did Mass Planner do to deserve it?
Let's find out.
No time to read my whole review? Here are the cliff notes:
Mass Planner – Quick Recap
In its heyday, Mass Planner was a plain ol' bot
It violated Instagram's terms of use
Odds are it rebranded as Jarvee
If you want a bot, go with the most advanced one – Kenji
All three of them have a code GROW20 that saves you 20% off the price for life
Most Popular Instagram Growth Tools Rated
What Is Mass Planner?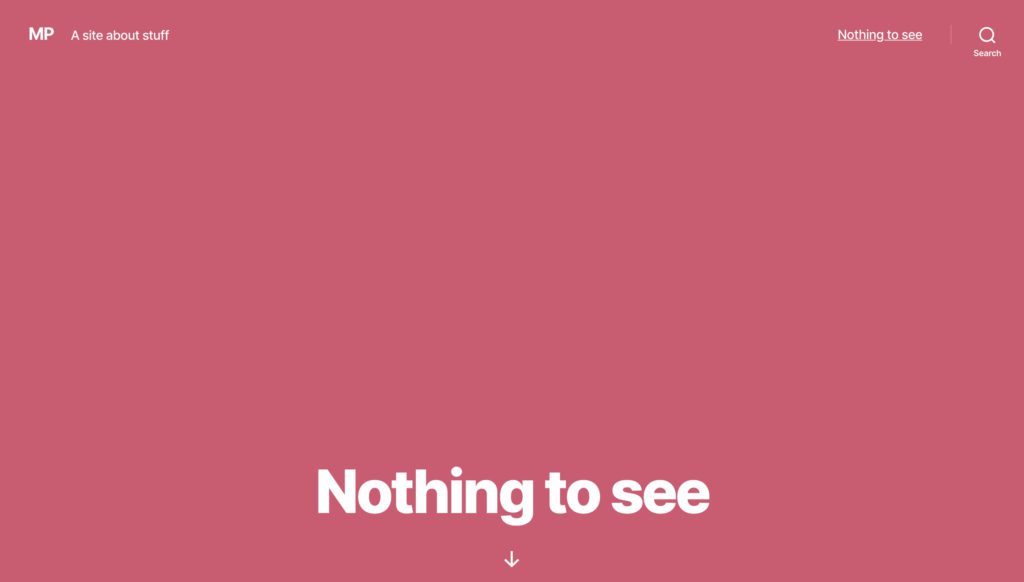 If you go to what used to be the company's official site – massplanner.com, you won't see much.
It literally says, in big white letters, NOTHING TO SEE.
This is because the rumors are true. Mass Planner no longer exists.
When I first set out to explore the Internet for Mass Planner reviews, I wondered why they still have the website. Why not sell the domain?
Then it occurred to me – perhaps they're planning a big comeback.
But who knows, that's just my guessing.
Unfortunately, I didn't get the chance to try it out while it worked, but there is more than enough about it online to write this review.
Yup, there's so much stuff about Mass Planner that it's a tad overwhelming if I'm being honest.
One thing that caught my attention is mentions of the service being rebranded as Jarvee. You know, the famous growth service that still works (quite successfully).
After investigating it a bit, I found some similarities between the two. However, I can't say for sure that the rumor is true.
How Mass Planner Worked?
Mass Planner was a social media bot. Back in the day, this tool was quite popular. Based on many reviews, I think it's because it was budget-friendly, a real time-saver, and it was somewhat efficient.
Notice how I called it a social media bot, not an Instagram bot?
That's because Mass Planner offered support for more than one platform.
In fact, it involved seven of them:
Instagram
Facebook
YouTube
Twitter
LinkedIn
Tumblr
Pinterest
This right here is the first resemblance to Jarvee and why many people believe these two to be one and the same.
And how did Mass Planner work?
It was your typical automation tool that liked, followed, unfollowed, etc.
Most of the features were the same for every social media platform.
The main purpose of using Mass Planner's service was to create constant interaction with other people. Of course, the hope was that those were indeed real people and not bots. Were they, though?
I don't think so. But that's true of any bot.
These mediocre tools just can't tell the difference between real accounts and fake ones, which meant you'd often get fake followers and people who are not interested in what you have to offer.
Mass Planner Features
I mentioned that most of the features were the same, no matter which platform you chose. Were there any unique features? Let's see.
Instagram Features
Mass Planner did the basic things – follow, unfollow, like.
There were a few additional features, some of them quite useful.
It could automatically save posts, like comments, view stories, and repost other users based on hashtags and IG handles.
All of these were made to seem as natural as possible. How?
With the help of run timers.
You had the option to set up minutes or hours manually, and Mass Planner would wait that long before performing the actions.
There was also the option to choose days during which Mass Planner would be active and during which it would "sleep."
This really did make it look human-like, and most other users couldn't tell you were using a bot.
Instagram, on the other hand, has a way of figuring it out.
And when that happens, what follows is a permanent ban.
Facebook Features
Mass Planner for Facebook was the second most popular, right behind Instagram.
What did it entail?
It would find pages and groups from your niche based on keywords you'd give them upfront. It also asked for keywords based on which it would avoid groups.
The tool often invited people to join groups and liked posts and comments in those groups.
If Facebook was your thing, Mass Planner could have really helped you out.
Be that as it may, the company didn't manage to escape Facebook and Instagram's bot detection tools. This is what eventually led to their demise.
Other Platforms
As far as Twitter goes, Mass Planner performed a few actions: follow, unfollow, mention, favorite, retweet, and contact other users.
With YouTube, the tool helped you gain more subscribers and video views, with LinkedIn more connections, and so on.
Truthfully, after carefully researching Mass Planner's features, I too believe this company rebranded as Jarvee. The resemblance is uncanny.
Mass Planner Pricing
Mass Planner was one of the budget-friendly services.
They offered monthly subscriptions, and the packages were based on the number of accounts rather than on each specific platform.
The cheapest one offered support for 10 accounts, and it went for $19.97. The most expensive one was for 500 accounts, and it cost only $99.97 a month.
Is Mass Planner Legit?
Honestly, I feel Mass Planner was legit at one point.
However, it was a bot. Instagram and Facebook don't really care if the company is legit or not – all bots have got to go.
Is Mass Planner Safe?
It was safe to some extent.
The only unsafe thing was that your account could have ended up blocked or banned for using a bot.
The Best Mass Planner Alternative
Compared to bots, like Mass Planner, the safest alternative is always an organic growth service. Take a gander at these below.
Mass Planner Ups And Downs
Let's see what we've learned so far about Mass Planner:
| PROS | CONS |
| --- | --- |
| Cost-effective | Mass Planner shut down for good |
| Brought some results | There was the ever-present risk of getting banned for using a bot |
| | It attracted fake profiles to your account |
| | It went against Instagram's terms |
| | Website isn't secure anymore |
Mass Planner – The Bottom Line
Did Mass Planner deserve such a tragic end?
Frankly, I don't think so.
The tool did have a lot of potential. If they turned to organic growth, they really could have been something.
But, enough with "if onlys."
In the end, it was a bot, and I agree with Instagram – mediocre bots have no place in the Instagram growth industry.