In case you're scouring the internet for a comprehensive Jarvee review, search no more!
Here you will learn all about the Jarve Instagram tool, including:
How does Jarvee Instagram work?
Which features are handy, and which are not so good?
Is the tool legit?
Should you look for any alternatives?
Is Jarvee download worth it?
Of course, all of the answers are based on my extensive research and hands-on testing of Jarvee.
If you're in a hurry, check out the quick summary below:
Jarvee Review Summary:
Jarvee Instagram does have a number of features that will improve your follower count
Their Instagram bot is safer than most of the tools nowadays
The interface is overly complicated
Nitreo is an alternative growing service that boosts your account 100% organically
The discount code – GROW20 – gets you 20% off for an unlimited amount of time.
iDigic is another option, but buying Instagram likes and followers won't get you far.
I can recommend Upleap as a Jarvee alternative
If you want to go stay on the Instagram bot path, Kenji is completely safe
Most Popular Instagram Growth Tools Rated
What Is Jarvee?
Jarvee is a social media growth software for Windows.
You can use it to grow your accounts on the following platforms:
Instagram
Facebook
Twitter
Pinterest
LinkedIn
YouTube
Quora
Tumblr
Reddit
As always, I was primarily interested in Instagram features, so I haven't tested out the other ones. However, seen that Jarvee is a classic automation growing service, I can assume that what I will tell you for Instagram here is also relevant for other social networks.
The main principle of Jarvee's work is automation. This means that it acts like an Instagram bot that automatically performs Instagram actions on behalf of the user (such as like, follow, etc.).
The reason why the company doesn't state that it's a bot in its essence is probably related to the fact that Instagram is not too fond of automation. Overly aggressive actions could get you blocked or banned.
Another potential cause for hiding the true nature of the service may be the fact that Jarvee is also a social media scheduler, but I'm more inclined towards the former theory.
Now, setting the time aside to create content and engage with your audience can get quite tricky, so this kind of service can be valuable for your social media success.
What I got with Jarvee were mixed results. Most of the time, it managed to stay under the Instagram violation radar, and it didn't block my actions or something like that.
But I cannot attest that the followers that you will get with Jarvee will stay for long. Some seemed to be fake and bot accounts, which does not equal long-term results.
I'll tell you more about that when I get to the Jarvee Instagram features reviewed, but here's my main problem with this tool:
From the Jarvee download to the actual usage, it's just too complicated.
How to Use Jarvee Instagram?
If you aren't tech-savvy, you will not enjoy using Jarvee. And then again, if you are, you might get frustrated about how some simple things are too complex when, in reality, they shouldn't be.
Still, if you want to go through the hassle, know that Jarvee Instagram supports the Windows OS (Windows 7 and other more recent versions).
Right off the bat, I'm not too impressed when I have to download a tool, albeit there are some great services that require a download.
And even this step is unnecessarily knotty – you have four servers to download the installation from (two recommended direct download links, a Google Drive download link, and one that says "files download").
When you choose one of the links ("Recommended Direct Download" worked for me), the Jarvee setup starts downloading. The install file itself takes up around 150 MB of your hard drive, which is okay. But here's the thing – to use Jarvee's full potential (up to 10 accounts), you'll need a PC with at least 4GB of RAM to run it.
Next obstacle: the Windows Defender.
My PC blocked the Jarvee Setup from running because it is unrecognized. Of course, as I was installing it for the sake of the review, I clicked "Run anyway," and I was ready to take the risk.
But if I wanted to get Jarvee as a regular customer, this would certainly prevent me from continuing.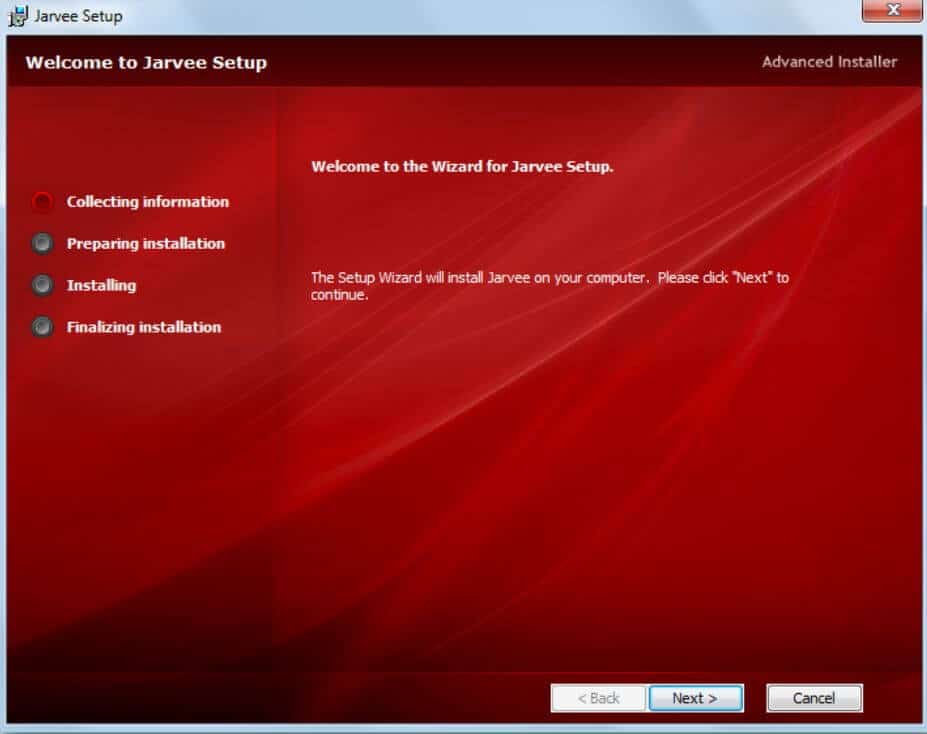 In case you wanted to use Jarvee with Mac OS or Linux, you would have to use a Windows VPS and run it in a dual-mode.
Jarvee Features
Here's what you can do with Jarvee Instagram:
User Research
To target your audience, Jarvee employs hashtags to find accounts from your niche.
Does it work?
Partially.
I did notice that Jarvee interacted with some accounts that I targeted. However, sometimes it seemed random, and Jarvee would just bring arbitrary followers to my account who would soon leave because they aren't interested in my content.
Automatized Actions
Jarve automatically performs the following Instagram tasks for you:
Follow, unfollow, and follow back
Like
Comment
Re-post
Message
As I've explained, you need to target your audience so that Jarvee can follow them and like their posts. These two actions were fine for the most part, and they can indeed get you a number of followers.
However, comments and DMs were a bit awkward. Albeit I spent a good portion of my time trying to set them up, they still felt too bot-like.
Post Scheduling
This is perhaps the best feature of Jarvee.
It's nothing revolutionary – it just allows you to schedule your posts ahead at optimal times that you wish them to be posted – but it's simple to use and effective.
Pricing of Jarvee
If you are wondering: "How Much Does Jarvee Cost?" I laid out all the pricing plans here for you:
All the packages offer the same features I mentioned above. The only thing that changes is the number of social accounts (for all platforms, not just Instagram) that you can associate with Jarvee.
Thus, you'll pay a monthly fee of $29.96 for the Starter pack with 10 accounts, $49.95 for the Regular pack with 30 accounts, and $69.95 for the Professional with 70 accounts.
Oh, and you can also get a five-day free trial for starters.
Is Jarvee Legit?
Most likely, Jarvee isn't a scam – the company seems legit, and they have a presentable online reputation.
What bothered me is that their installation file was not authenticated, but it's probably just a matter of programming the app.
Is Jarvee Safe?
Yes, Jarvee is safe. Jarvee download and installation won't harm your computer, as it has passed my antivirus test. Also, the payment gateway and the site are secure and won't steal your data.
Its automated features are safer for your Instagram account than some other Instagram bots that can instantly get it banned.
Top Jarvee Alternatives
Jarvee is an okay tool, but you may wish to upgrade to something that's more powerful and reliable.
After assessing and comparing a considerable number of Instagram growth services, I can recommend to you the top Jarvee alternatives from the selection of the most popular IG growth tools.
Jarvee Pros and Cons
To sum it up, let's go over the main things I liked about Jarvee, and those that I didn't.
Hopefully, they will help you weigh out whether this is the right tool for you.
| PROS | CONS |
| --- | --- |
| Will bring a number of followers to your account | Isn't user-friendly |
| Effective post scheduling | Pricey tariff plans |
| | Comments are repetitive and generic |
| | DMs are sometimes not meaningful |
| | Some followers are fake |
| | Has to be downloaded |
| | Not supported on Linux and Mac OS |
| | |
| | |
Jarvee Review: Final Verdict
Is Jarvee the magical tool it presents itself to be?
Not really.
It can't be said that Jarvee is terrible because this tool can temporarily boost your account indeed. But behind a number of convenient features, there are some serious shortcomings, too.
It has a lot of potential, but its confusing installation and setup process keeps it from edging out some other tools.
Plus, its price tag is not worth it if you aren't going to use it with many accounts (more than 10).
If you want to grow your IG account organically, you can check out the table with the best Jarvee alternatives – maybe you will find them more suitable for your needs!